World bell collection exhibition held in Shanghai
Share - WeChat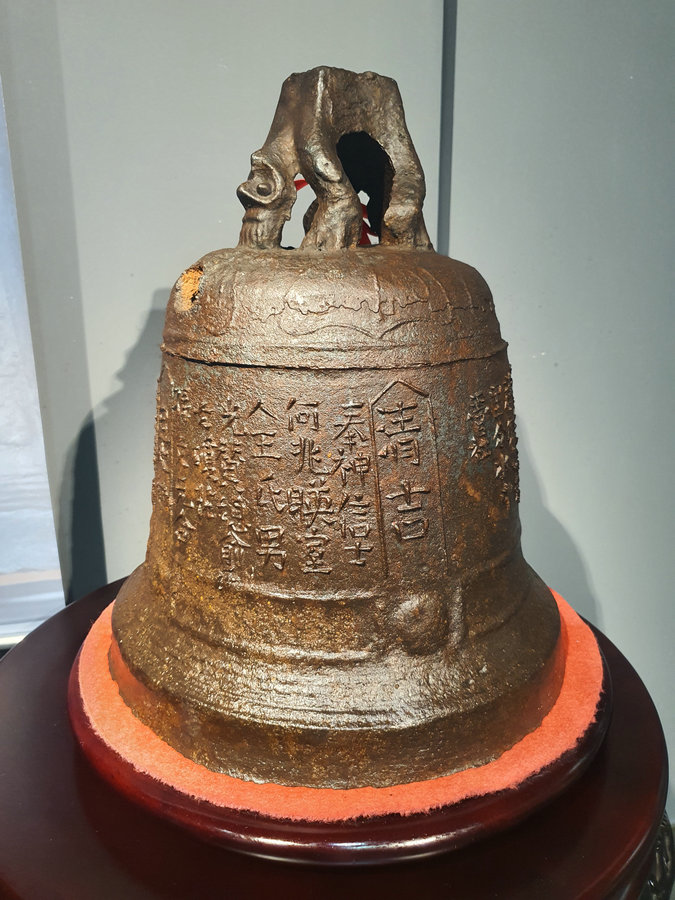 A selection of bells collected from across the world are on display at the Jing'an District Cultural Center in Shanghai.
The exhibition, which will run through Oct 15, features around 800 bells in various shapes and materials collected by Chinese collector Ye Jianhua.
It includes bells engraved with Chinese characters symbolizing good fortune to pray for health and safety, bronze bells serving as musical instruments in ancient China, and a painted enamel copper bell that was sold overseas a century ago in Qing Dynasty (1636-1912) and was returned to its original home in China in recent years.