Artist explores society's condition amid pandemic
Share - WeChat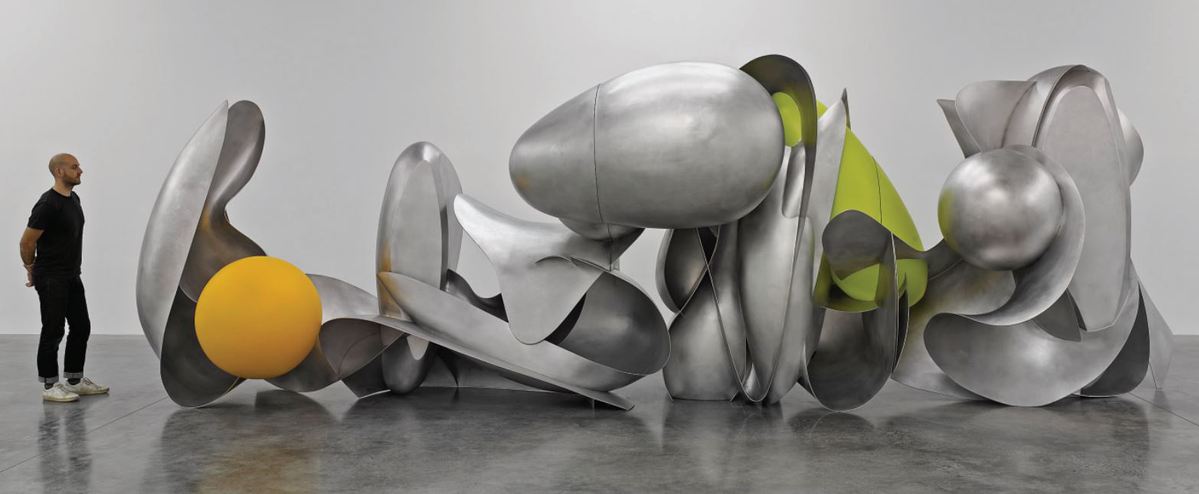 Beijing artist Liu Wei says he is exploring the state of society in the time of the pandemic in a new display of his works in London.
The exhibition at the White Cube gallery, entitled Nudita, expands on his recent solo exhibition at the Long Museum in Shanghai, and responds to the global emergency triggered by the pandemic.
The collection is based on the question: "Given the current condition of the world, what possibilities might exist for human beings to live together as a collective body?"
"This exhibition, which was conceived and produced during the pandemic, is Liu Wei's largest in Europe to date and notably ambitious in scale and concept," said Susan May, global artistic director at White Cube.
"Throughout his career, he has addressed the rapidly changing social and architectural landscape of China, as well as wider global issues, and recent events have inspired him to look at broader questions around the human condition, as well as the relationship between reality and perception."
Highlights of the exhibition include Allegory, which "evokes civic ruins; columns, pedestals, roadblocks as well as pedestrian islands" assembled together, and populated by animals such as a giant tortoise, a cat, a snake, a fox and an owl.
The artist's Vanguard piece is set within a curved atrium made of metal mesh, and it draws on the "ideas of collectivism, as rooted in communism; it refers to early 20th century modernism, when the quest for 'a new world' came to the fore".
"What interests me most is the exploration of social forms, modes of governance, and the possibilities of living together," Liu said on Vanguard. "This, it seems to me, has again become an urgent inquiry: is it possible for us to refresh our understanding and application of the meaning of collectiveness, thereby to rethink how to live together in today's situation?"
Liu's Speculation sculpture explores a hybrid visual and cognitive language and is composed of a metal sphere and protracted oval forms lodged within a hollowed structure, reminiscent of cave formations or enlarged bones.
The exhibition, which runs until Sept 5 at White Cube Bermondsey, also features Liu's ongoing series of paintings that reflect change brought about by rapid urbanization, increasing globalization, and emerging digital technologies.