A turn up for the books
Share - WeChat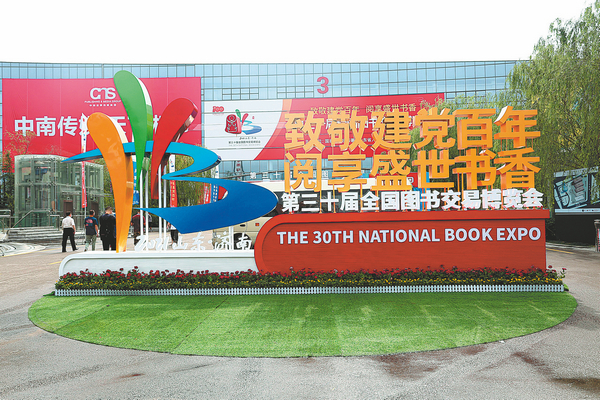 The company has worked with social media influencers for a year, mostly for their in-house children's book brand "Little Red Sail".
"Livestreaming is more often used to promote children's books, because these books have a wider customer base. Anyone with a child in the household, parents and grandparents for example, will consider buying the books," He Bin, the company's sales representative, says.
The company first started adopting a livestreaming model, he says, because they noticed a trend of launching online campaigns on video streaming platforms. Aside from cooperating with livestreaming hosts that boast more than a million followers, the company also created their own social media accounts.
According to He, the company's annual turnover has increased from 60 million yuan ($9 million) in 2019 to 150 million yuan in 2020, and livestreaming sales accounted for about 20 to 30 percent of the increase.
Selling books on livestreaming platforms is no longer unusual in the Chinese market. One iconic example is livestreaming host Wei Ya, a top salesperson on online shopping platform Taobao, who can easily sell 30,000 copies of a book within seconds.
According to a report on the Chinese book retail market, released by Beijing-based industry research company OpenBook at the expo, in the first half of 2021 children's books accounted for 58.54 percent of all book sales on short video and livestreaming platforms.
Apart from the ubiquitous presence of livestreaming, the expo's organizing committee also employed technology to promote the event and enhance visitor experience.
This year marks the first time that there has been an online version of the expo. Its unique virtual reality venue allows book lovers around the country to "attend" from the comfort of their own homes.
Most Popular