Protect the protectors of Hong Kong
Share - WeChat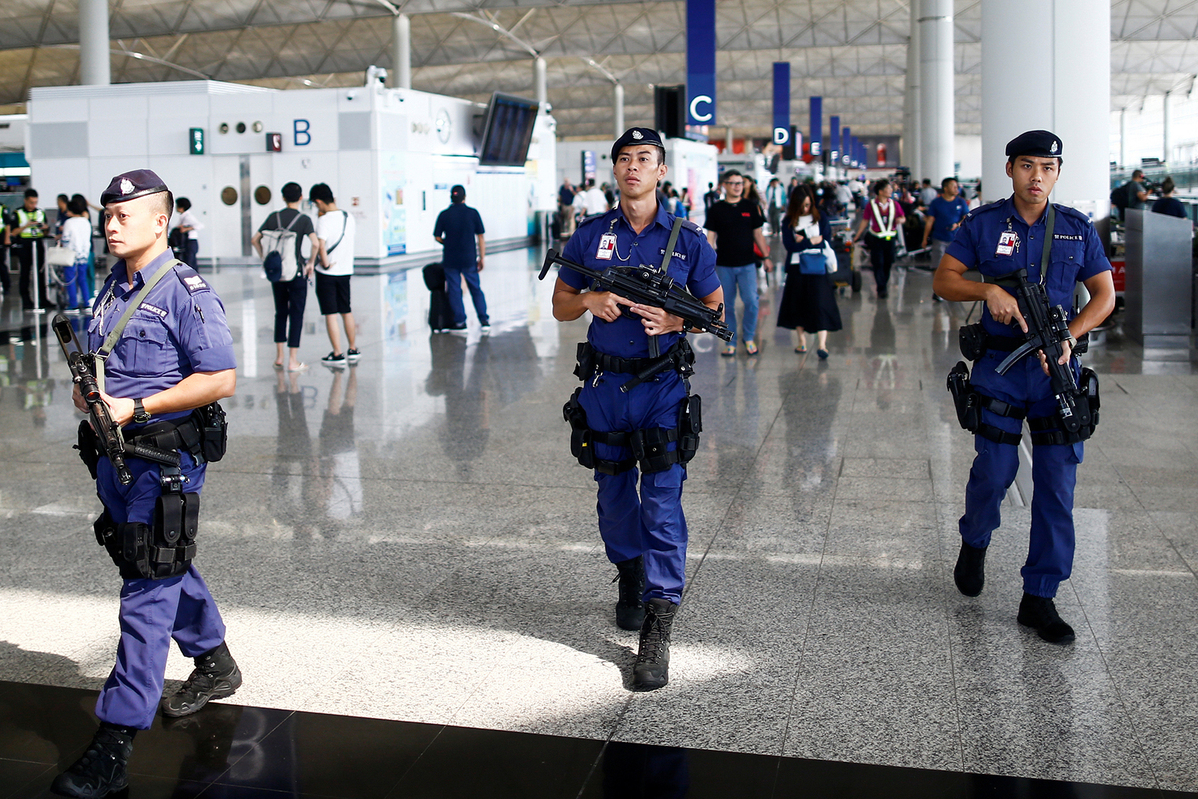 On Wednesday, the Hong Kong Special Administrative Region Legislative Council has been reviewing a draft amendment to the Personal Data (Privacy) Ordinance (PDPO), according to which if someone leaks another person's information and that subjects the victim or his/her family to suffer from harassment and threats, the offender might face a fine of up to $HK1 million ($128,670) and five years' imprisonment.
The draft amendment also empowers the HKSAR government to require an online service provider, whether in Hong Kong or overseas, to remove the content. That move has hit the point as some rioters and their controllers have long been obtaining personal information of policeman via illegal means and abusing the illegally obtained information to threaten and harm victims. During the riots that harmed Hong Kong in 2019, some rioters found the personal information of police officers, such as where they live and where their children went to school.
By Aug 28, 2019, the Office of the Privacy Commissioner for Personal Data in Hong Kong found at least 768 cases of personal information leaks, with most of the victims being police officers and their families. Some rioters even threatened to "take the children of policemen with bags after school".
On Aug 30, 2019, a 50-year-old police officer was attacked by three rioters with knives on his way home; he suffered at least four wounds and had four of his fingers cut by the rioters.
Further, more than one police officer reported their children suffering from discrimination at school, of which some cases even involved teachers. When protectors of a city suffer, how can the city be safe?
The draft amendment, if passed, will hopefully bring an end to this by striking at the very root of the evil interest chain behind the harassment. The insiders or hackers who obtain the information, the dealers who sell the information via illegal channels, and those who share it among rioters to threaten police officers and their families will all face charges if caught committing the illegal deeds.
Only in that way will Hong Kong enjoy long-term security and prosperity.
Follow the writer on Twitter: @zzxang86
Most Viewed in 24 Hours
China Views