A village in Yunnan blossoms with art
Share - WeChat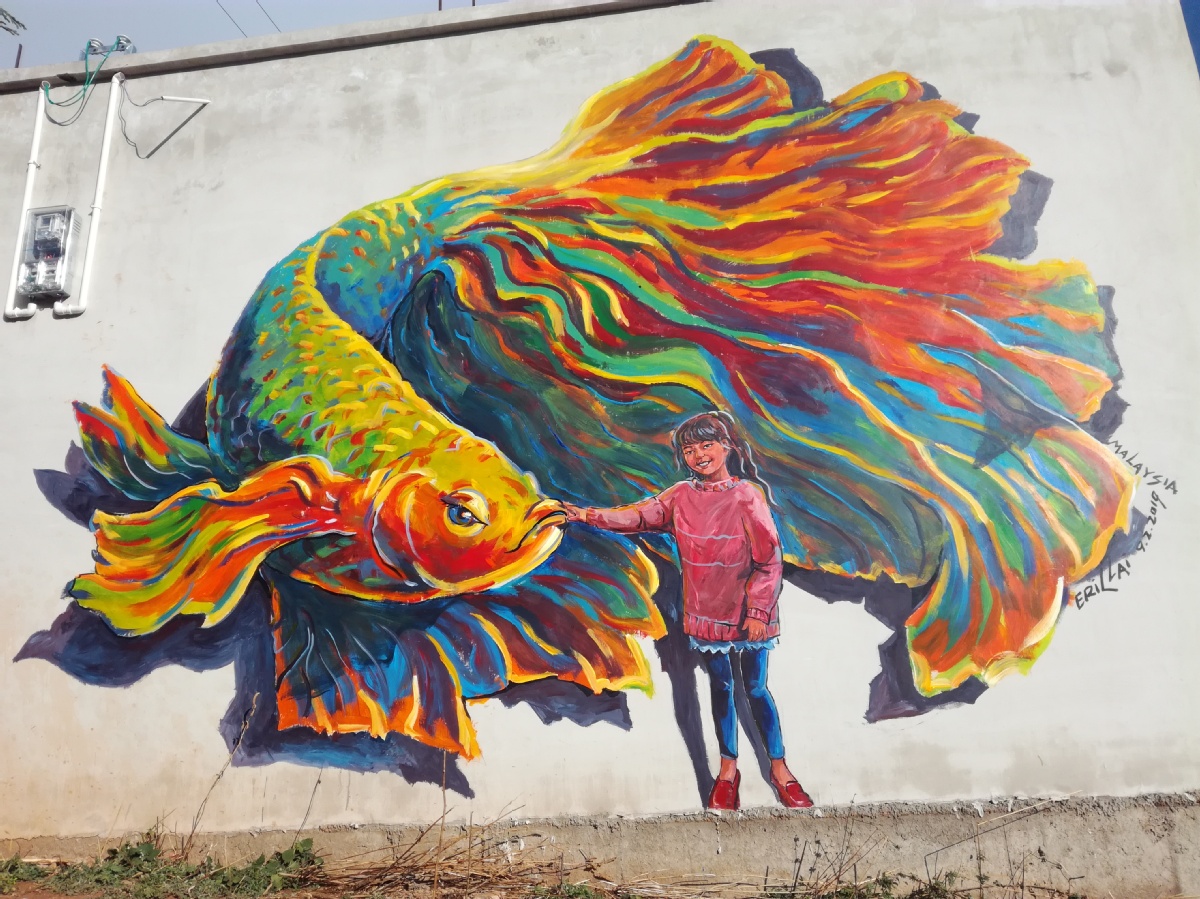 The idea of making Guanzhong a village of murals hit Sun Haiping in 2017, when a renovation project was going on there.
Located in the Dongchuan district of Kunming, Yunnan province, Guanzhong village is about 145 kilometers from downtown Kunming.
In 2017, Sun, an assistant professor at Kunming University, came to the village to assist with poverty alleviation programs.
"I was attracted by the beautiful natural environment and the climate. As an artist, I came up with the idea of drawing creative pictures on the white walls of the houses," Sun said.