Fuzhou in pics: Heritage reborn with vitality
Share - WeChat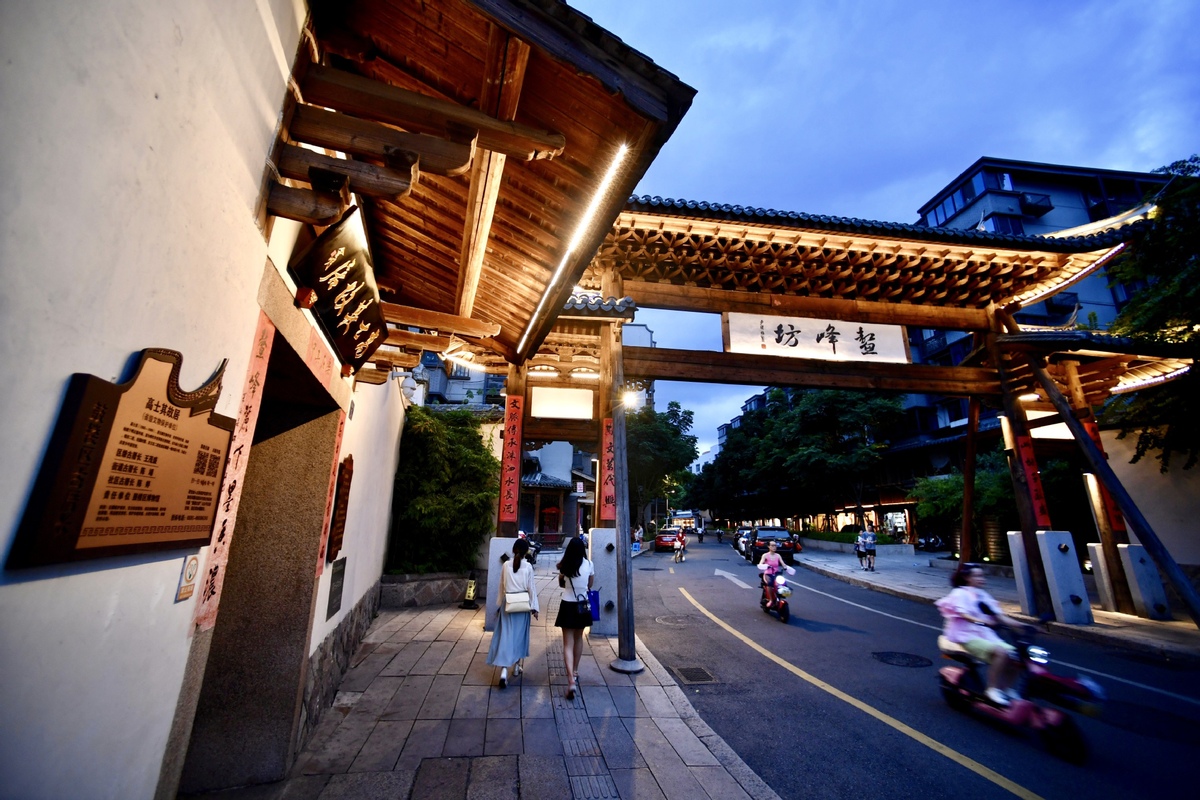 The 44th session of the World Heritage Committee kicked off last Friday in Fuzhou, capital city of East China's Fujian Province, to review World Heritage items online for the first time.
Fuzhou was one of the leading silk producers along the ancient maritime Silk Road as early as the Song (960-1279) and Yuan (1271-1368) dynasties, and has also become a bustling port in modern international trade.
Fuzhou has made relentless efforts in recent years to protect and renovate historical buildings. A total of 17 historical and cultural blocks including the renowned Three Lanes and Seven Alleys as well as Zhuzifang have been launched. In addition, over 1,300 ancient buildings have been repaired, and 261 traditional streets and lanes have been protected and renovated.
In terms of the urban landscape, Fuzhou has vigorously implemented a strategy of urban green infrastructure, with a focus on creating an urban forest environment. A country park and a number of green lanes have been built to offer residents more leisure space and a pleasant living environment.