COVID-19 report calls for tighter cold chain measures
Share - WeChat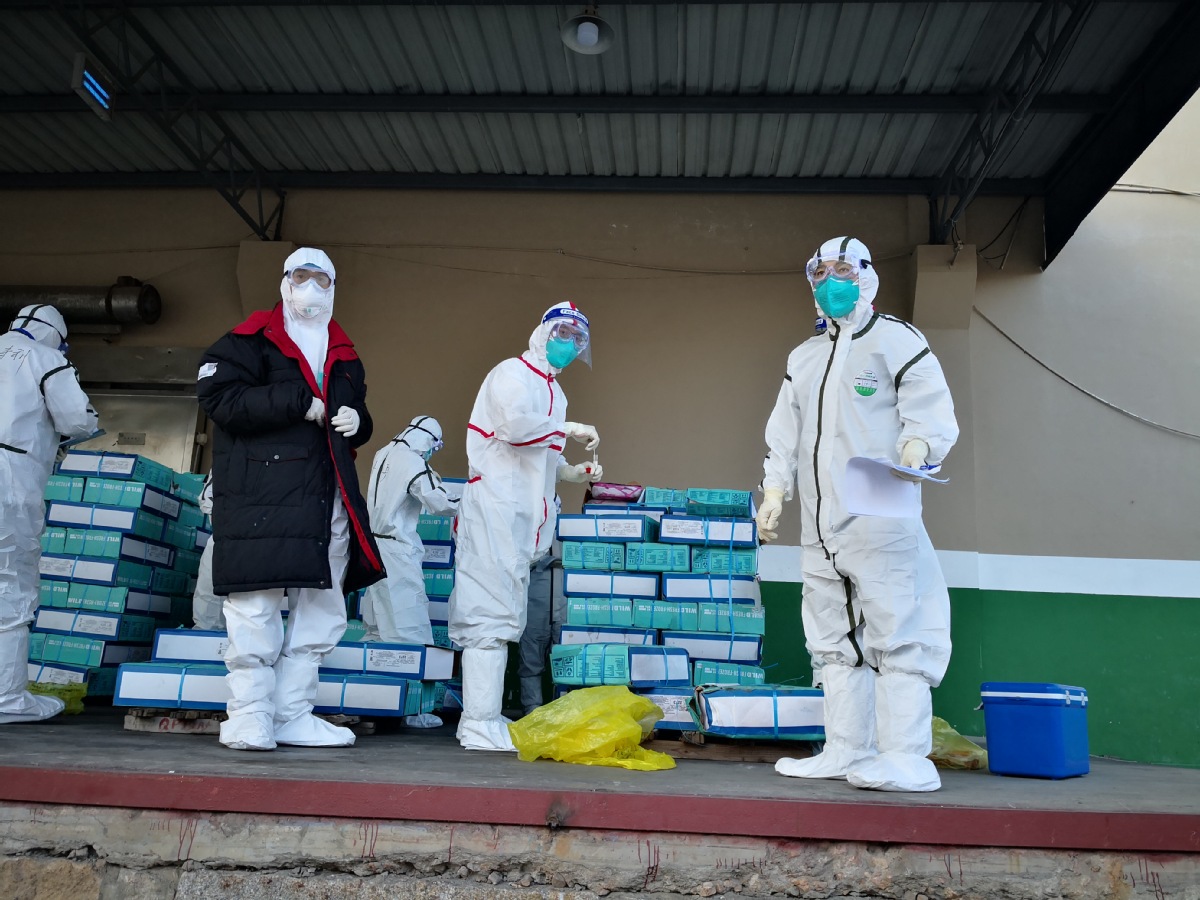 The novel coronavirus can spread through frozen food products and concerted global efforts are needed to prevent cold chain transmission and step up information sharing in the field, a report released by Chinese researchers on Tuesday said.
The conclusion was based on epidemiological evidence related to two infected dock workers in the coastal city of Qingdao, Shandong province, who were identified in September during routine testing. That included the genetic sequencing of throat and environmental samples.
The defining piece of evidence was that traces of live virus had been detected on frozen cod packaging that had been handled by the workers, the first time in the world living novel coronavirus was isolated from food packaging, the report said.
It said the study confirmed that the imported cold chain products were contaminated with relatively high loads of SARS-CoV-2 through cold chain processing and fishing, and "the virus can spread across countries and regions over long distances through the international marine fishery trade".
The report was published online by China CDC Weekly, an academic platform established by the Chinese Center for Disease Control and Prevention.
Research indicated that the novel coronavirus on contaminated products could remain infectious after months or even years in cold storage, leading to what the report called the risk of the "silent transmission of a relatively old virus "for those coming into close contact.
In the case of the two Qingdao dock workers, the longest recorded survival period for the virus was two months.