Alternative education fills need in summer vacation
Share - WeChat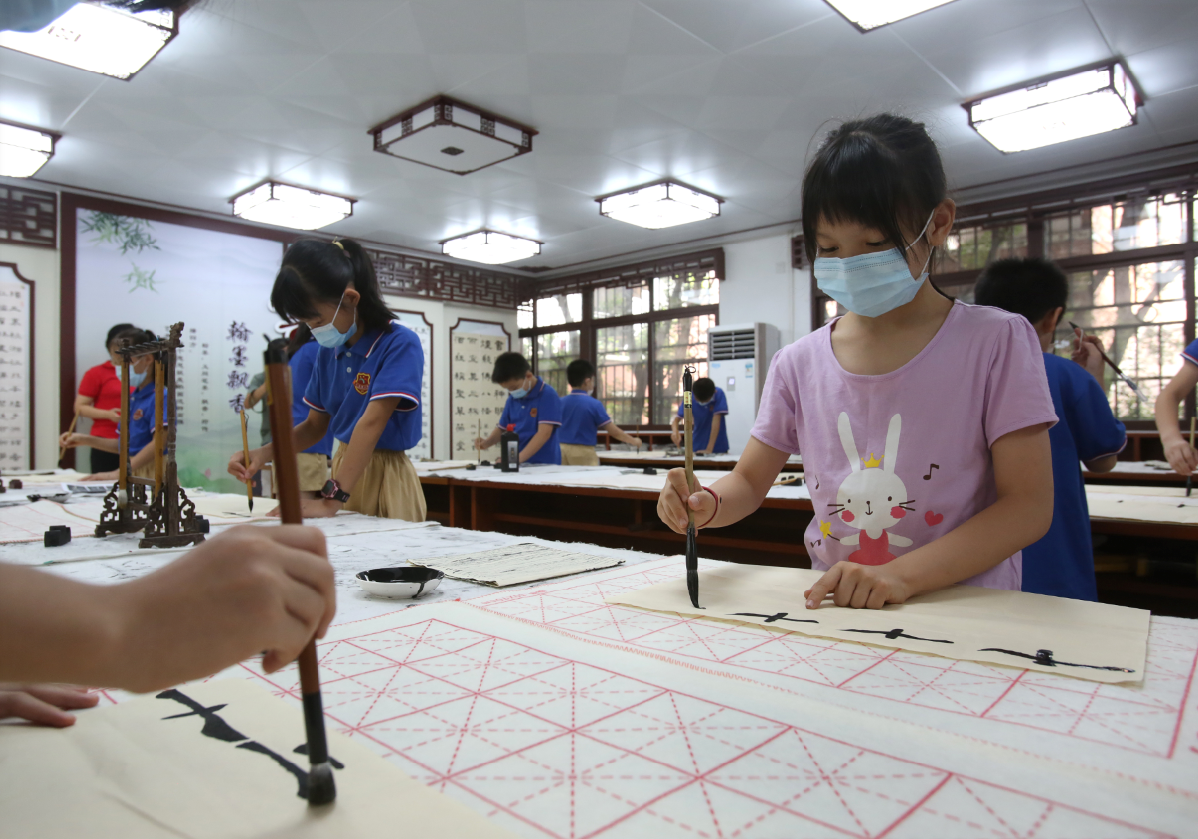 A total of 373 students from three schools joined the day care service at Xiaobei Road Primary School on Monday, as the pilot service was launched in Guangzhou, Guangdong province, to address the difficulties of working parents during the summer vacation.
The primary service costs 10 yuan ($1.50) per 1.5 hours, and programs, which include Chinese calligraphy, basketball and badminton, cost 50 yuan per 1.5 hours — lower than the charges at other children's facilities — according to Han Ping, headmaster of Xiaobei.
The service is provided in cooperation with a third-party organization, she said.
"It's better than staying at home. I can meet many classmates," said 9-year-old Pan Zirui, who was taking a calligraphy class. "Before, I could only take classes outside school in summer and winter vacations. Now I can do it at school."
The Ministry of Education said earlier this month it is encouraging schools across the country to provide day care services to students during the summer vacation. It is not mandatory for students and teachers to participate in such services and teachers who take part should be compensated for the extra work, it said.
Six school districts and a children's facility in Guangzhou's Yuexiu district are providing the service, with 3,861 students participating in the July and August sessions.
In the fifth school district in Yuexiu, the Xiaobei school and three others are offering programs.