Money talks. Politicians lie.
Share - WeChat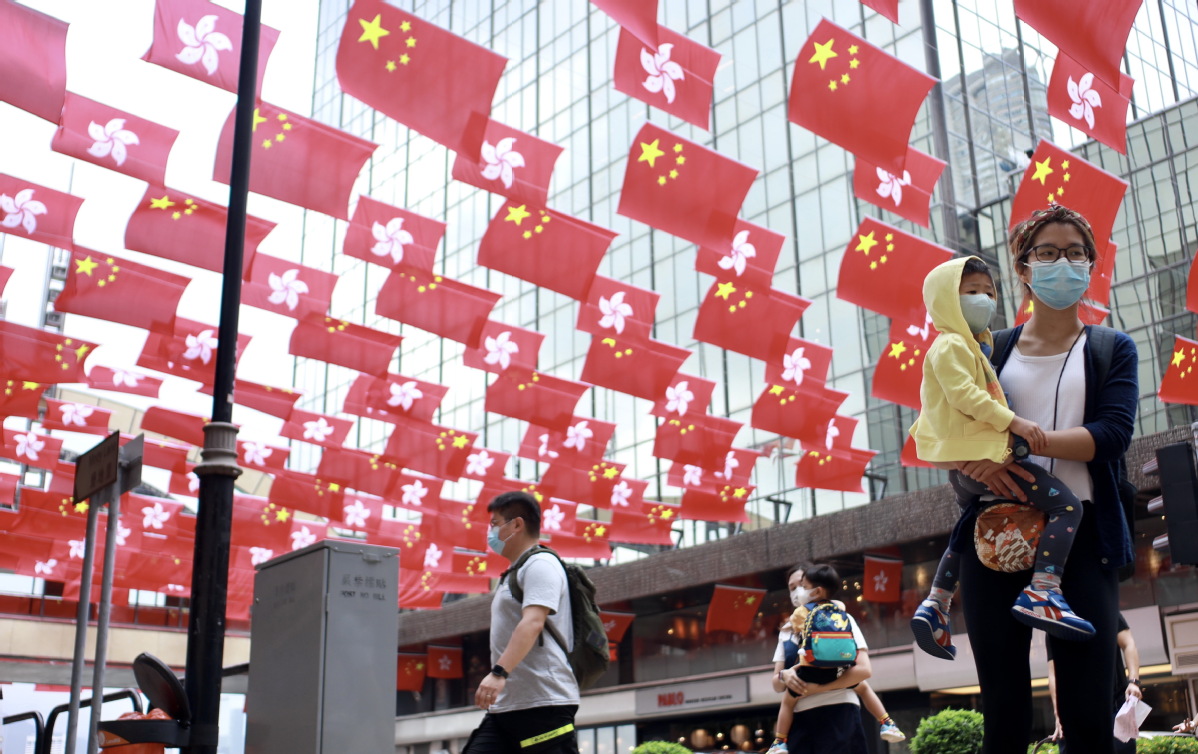 The Hong Kong Business Advisory issued by the US Department of Treasury on July 16 continues to amuse the public opinion field with the "business risks" it warns about in the Hong Kong Special Administrative Region.
In direct contrast to that advisory, the American Chamber of Commerce in Hong Kong highly praised Hong Kong's financial market as being "among the top five in the world" in an statement. It also said that "Hong Kong has one of the best developed infrastructures in Asia, it has an internationally recognized system of commercial law, it has a more open and sophisticated digital infrastructure than many of its Asian peers."
Further, in the first quarter of 2021, Hong Kong's exports of goods totaled HK$1.18 trillion (US$150.6 billion), a 30.2 percent increase compared with that of the same period in 2020; Its import of goods exceeded HK$1.17 trillion, 24.1 percent higher than that of the same period in 2020. Especially concerning the US, its trade volume with Hong Kong topped US$14.7 billion in May alone.
While US politicians point a finger at Hong Kong, US businesses continue to imports goods from Hong Kong to make money. The only explanation to this contradiction lies in one of them lying and we all know that money does not lie.
It is ideological bias, deeply rooted in the minds of certain US politicians, that prompted them to tell open lies about Hong Kong. They know the good things that are happening there and they know it's safe to invest there; They just turn a blind eye to that.
In his latest comment, former US consul-general in Hong Kong Richard Boucher said "They're running out of things to do."
That's expected from Western politicians holding a stubborn, ideology-based bias against HKSAR and the whole China. Unless Western politicians soften their stance a little, they will find themselves running out of things to do in more sectors.
Follow the writer on Twitter: @zzxang86
Most Viewed in 24 Hours
China Views