Qingdao pops the top on annual beer festival
Share - WeChat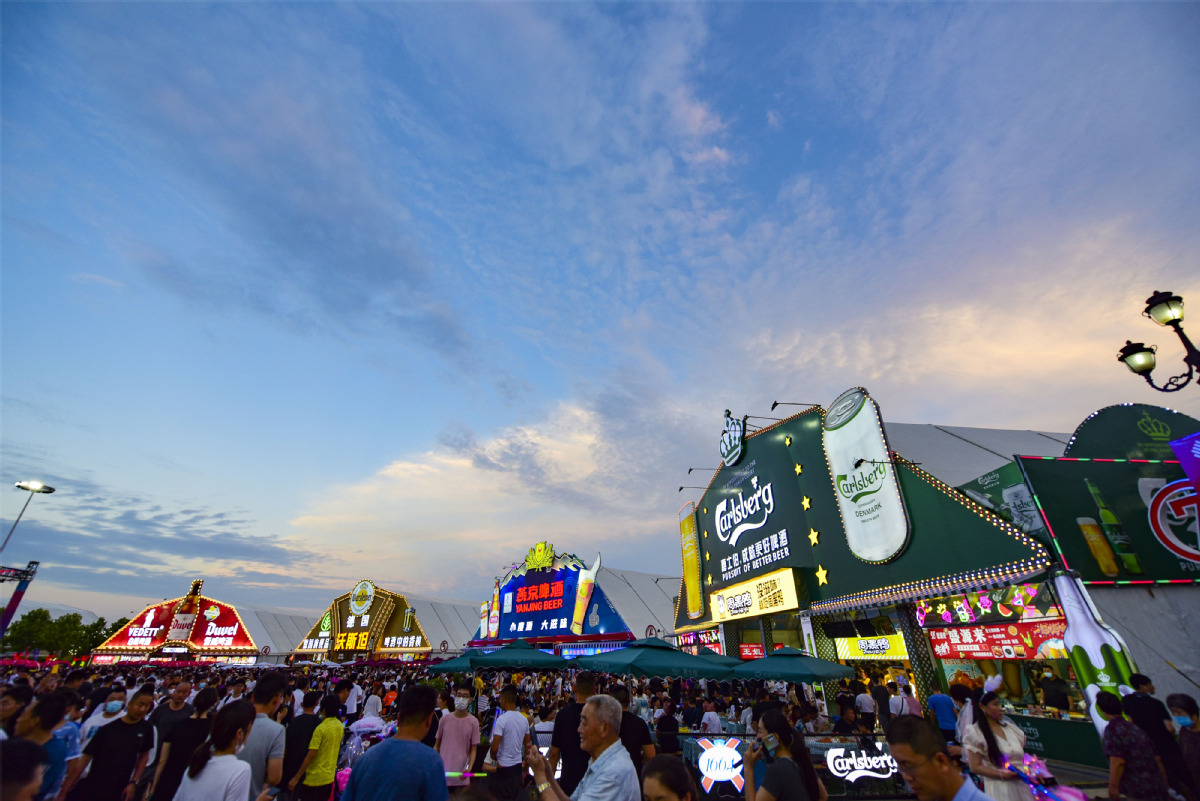 Nine beer tents have been set up at the event's venue Golden Beach Beer City in the Qingdao West Coast New Area.
Among them, local brewery Tsingtao, the fifth largest in the world, has two flagship beer tents for its Tsingtao 1903 and Augerta ranges, covering a total of area of 5,800 square meters.
Initiated in 1991, the annual Qingdao International Beer Festival has become a major event in the calendar of the city and evolved into one of four largest beer festivals in the world, including Oktoberfest in Munich, Germany.
During the opening ceremony, a four-month authoritative assessment revealed the brand value of the Qingdao International Beer Festival is 36.8 billion yuan ($5.67 billion). This was the first time domestic authorities assessed the brand value of the Qingdao event.
Currently, beer events with the "Qingdao Beer Festival" name are underway in some 50 cities across the country. In addition, the city of Qingdao was recognized as the capital of beer in China during the opening ceremony.