Play brings revolutionary spirit to youngsters
Share - WeChat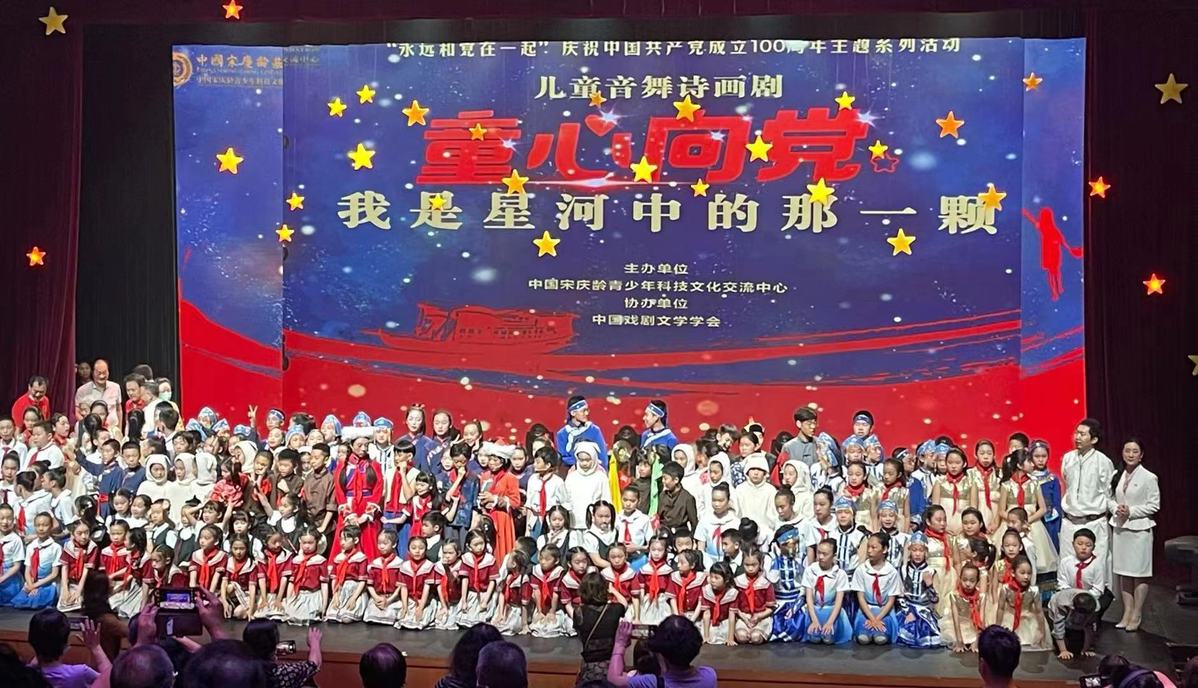 A stage play where the young protagonist travels back in time to meet Pan Dongzi, Wang Erxiao and other heroic teenage revolutionists along the one-hundred-year history of the Communist Party of China premiered on July 15.
The play, produced by the China Soong Ching Ling Science and Culture Center for Young People, also features recital of poems and musical performances. It aims to help young generations to better comprehend the spiritual treasures in the Party's history and encourage their patriotism.
Nearly 200 students from more than 20 primary schools and middle schools across Beijing starred in the play.
Sun Jiaqiang, a student from the Affiliated Primary School of Beijing Sanfan Middle School, also a member of the Soong Ching Ling Peace Angel Art Troupe, said he's proud of being among the cast.
"I will share the stories of the teenage heroes with my classmates. That will help encourage us to study hard to make contributions to the country in the future," he said.