Experts: Liquidity boost may cool rate cut talk
Share - WeChat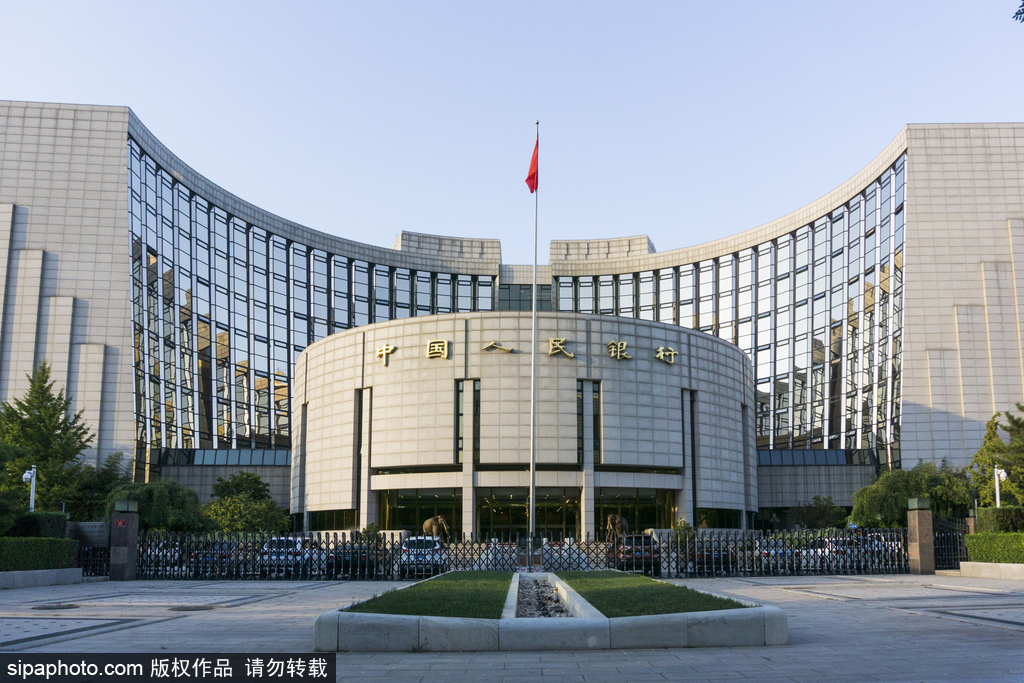 The central bank's prompt implementation of the liquidity-boosting 50 basis points cut in the reserve requirement ratio announced last week, coupled with a rollover of 100 billion yuan ($15.5 billion) worth of matured medium-term lending facility, or MLF, on Thursday, while leaving key rates unchanged, appear to confirm the People's Bank of China's resolve to maintain a "reasonable" monetary policy stance in favor of the real economy, which could cool expectations of near-term rate cuts, experts said.
On Thursday, the PBOC effectively injected as much as 1 trillion yuan of liquidity into the financial system when it required almost all financial institutions to implement the RRR cut.
The PBOC also kept a key policy rate stable and reaffirmed a prudent monetary policy stance with focus on supporting the real economy.
The central bank said in a statement it also rolled over 100 billion yuan worth of MLF, which means 700 billion yuan of net liquidity has entered the interbank system.
The one-year MLF rate, a base of China's benchmark lending rate, the loan prime rate, or LPR, was unchanged at 2.95 percent.
Replacing maturing MLF with a broad-based RRR cut could help cut bank funding costs, which is a mandate of the central bank, said Lu Ting, chief economist in China with Nomura Securities.
"But the possibility of an MLF rate cut is very limited before the year-end," said Lu, adding that a cut in the MLF rate would directly lower mortgage rates, raise expectations on inflation and asset prices, and may send confusing messages to markets.
Since the RRR cut announcement last week, yields on the 10-year central government bond have dropped by nearly 15 basis points.
Many experts said they do not expect the PBOC to cut the LPR when its key committee concerned meets on July 20. The LPR has remained unchanged at 3.85 percent this year.
On Thursday, China released the second quarter's key economic indicators, which suggested slower year-on-year growth rate, but is attributable mainly to the higher base of the second quarter of 2020.
Economists said growth in retail sales and industrial output was decent, although the growth of fixed-asset investment slowed down from the first quarter.
"Considering together all of the data released on Thursday, recent developments in international politics and ongoing domestic reforms, the RRR cut and rollover of MLF look more reasonable," said Iris Pang, chief economist in China with ING Bank.
Pang said she believes that there will be another RRR cut in the next quarter if risks of slower economic growth do not abate.
"The PBOC's 100 billion yuan, one-year MLF injection may have a policy message," said Stephen Chiu, Asia forex and rates strategist at Bloomberg Intelligence.
The unchanged operational rate for the PBOC's MLF and reverse repos, in the meantime, is possibly in order to cool rising expectations for rate cuts. And there's still room to offset other expiring funds under the MLF scheme in the third quarter, said Chiu.
Earlier, the PBOC reported strong credit and money supply data in the first half of this year, indicated sustainable financial supports for the real economy, especially for the vulnerable small and medium-sized enterprises.
In terms of monetary policy, economists predicted that the central bank will likely strengthen financial supports continually, using structural measures to offset impacts of the rising prices of raw materials.
Financial regulators, meanwhile, will tighten supervision of shadow banking activities as well as the property market, to crack down on risks and keep the macro leverage level at a stable level, said Wen Bin, chief researcher at China Minsheng Bank.