Students use their summer to practice tai chi
Share - WeChat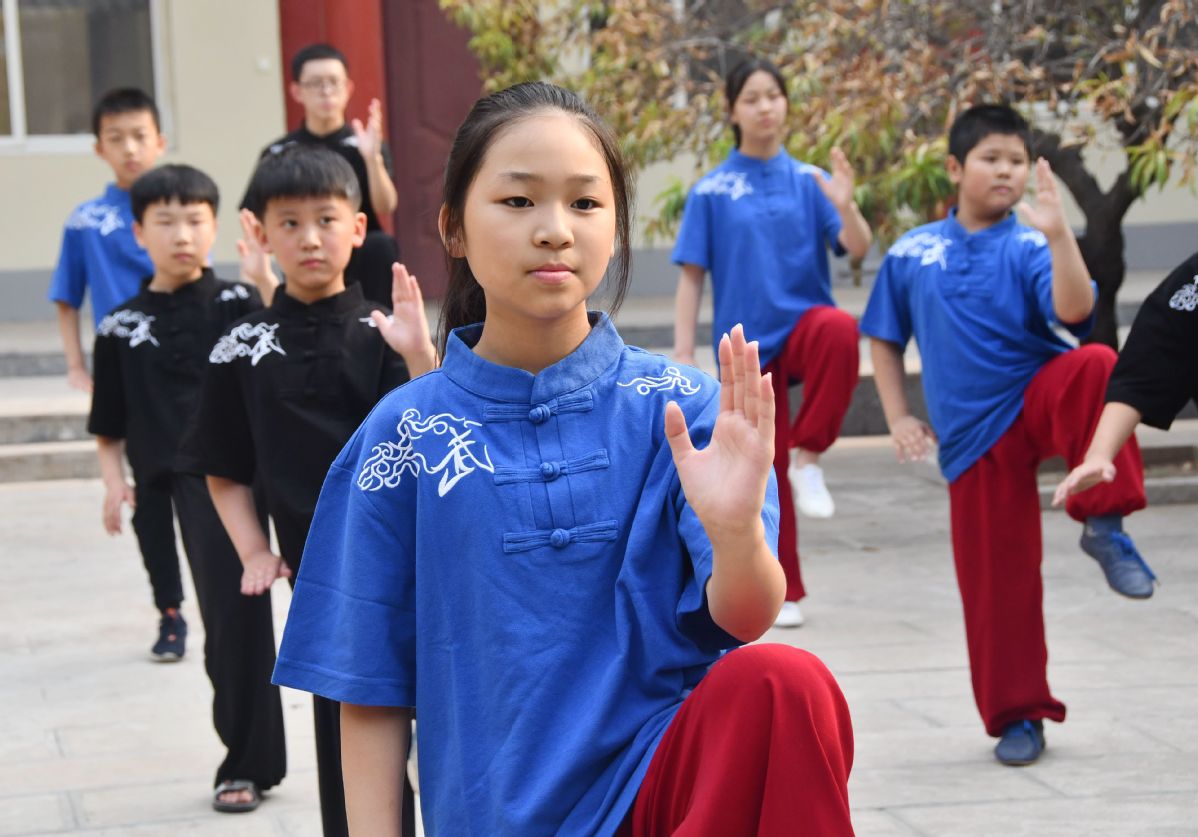 Practicing tai chi — a Chinese martial arts form — has become a popular way to spend the ongoing summer holiday for teenagers in the Yongnian district of Handan, Hebei province.
The district, located about 450 kilometers southwest of Beijing, is well-known for its long history of tai chi development. More than 70 teenagers practiced the art at the Yude tai chi martial arts courtyard on Tuesday, led by master Li Lizhou.
"Learning tai chi has become a popular way for many students to spend their summer holiday," Li said.
According to historical records, two residents of what was Guangfu town, Yongnian county — Yang Luchan and Wu Yuxiang — became tai chi masters during the reign of Emperor Daoguang (1821-50) of the Qing Dynasty (1644-1911). Since then, Yang-style and Wu-style tai chi have been inherited and spread nationwide, especially the former which is known as a kind of martial art for fitness that is easy to learn.
Nowadays, residents in Yongnian district regularly go to squares and parks for tai chi practice in their leisure time, often just for physical fitness.