No hiding DPP's dirty gamble with people's lives: China Daily editorial
Share - WeChat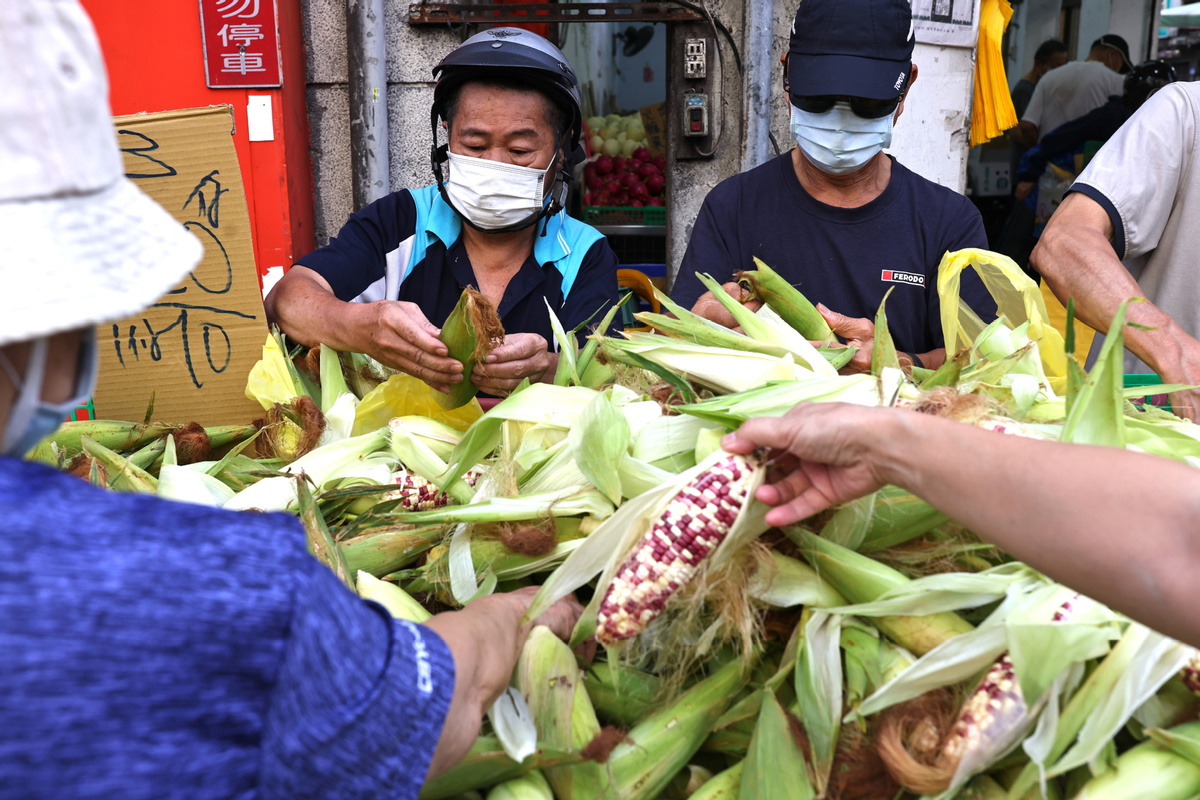 Well done, the two Taiwan companies and a charity entity that secured COVID-19 vaccine supplies from the Chinese mainland. And congratulations to the residents of Taiwan, who have received a substantial boost to their difficult fight against the resurging pandemic.
Shame on the Democratic Progressive Party administration which had obstructed the process of cross-Straits vaccine supply out of political calculations and partisan interests; attempting to seek political gains by taking advantage of the pandemic.
Despite all the nasty politics by the DPP, Taiwan Semiconductor Manufacturing Co Ltd, Hon Hai Precision Industry Co Ltd, and Yonglin Charity Foundation have signed a vaccine sales agreement with a subsidiary of the Shanghai-based Fosun Pharmaceutical. Under the agreement, Fosun will provide 10 million doses of an mRNA COVID-19 vaccine to the three Taiwan entities.
According to a joint news release by the three Taiwan entities, they have finalized contract-signing for the purchase as well as paperwork for donating the vaccines to the epidemic prevention authorities in Taiwan. The doses may be shipped to the island as early as the end of September. Fosun has also promised to provide vaccines in accordance with the agreement and normal commercial rules.
As per a March 2020 agreement between Fosun and BioNTech for the research and development of mRNA vaccines, the former holds exclusive commercial rights and interests on the mainland and in Hong Kong, Macao and Taiwan to the COVID-19 vaccine developed by the German company.
It seems a matter of course that Taiwan, as an inseparable part of the country and whose residents are compatriots, should enjoy priority treatment in getting badly needed vaccines from the mainland when the island began to see a new upsurge in infections. The mainland authorities on multiple occasions offered to provide vaccines developed by the Chinese companies Sinovac and Sinopharm to help Taiwan contain the situation. Unfortunately, the DPP administration refused all such offers of help.
The mainland was the first in the world to identify the novel coronavirus, among the first to begin research and production of COVID-19 vaccines. Even if it had any doubts about mainland-developed vaccine doses — which have proved safe and effective in the large-scale inoculation campaign at home and in emergency use in many countries — the DPP administration could still have easily accessed the Pfizer-BioNTech one via Fosun. The company, on its own initiative, had also offered to provide the vaccine following the new outbreak in Taiwan. But the DPP authorities rejected the offer.
Indeed, as some in Taiwan have observed, the just-signed agreement could have been done in October 2020. And had it not been for the three non-governmental institutions fed up with the politicizing and bureaucratic feet-dragging of the DPP administration, it might not have been accomplished even today. People on both sides of the Taiwan Straits have had enough of the DPP's dirty politics.
Most Viewed in 24 Hours
China Views