National security law for HK brings peace, order and hope to city
Share - WeChat Editor's Note: One year after the National Security Law for Hong Kong was implemented, Hong Kong residents are once again enjoying a vibrant life in the metropolis, without fear of street violence and assaults that may come simply for speaking one's mind. With the institutional safeguards for national security in place, the special administrative region itself has also turned a new page, with stronger economic competitiveness and a safer societal environment.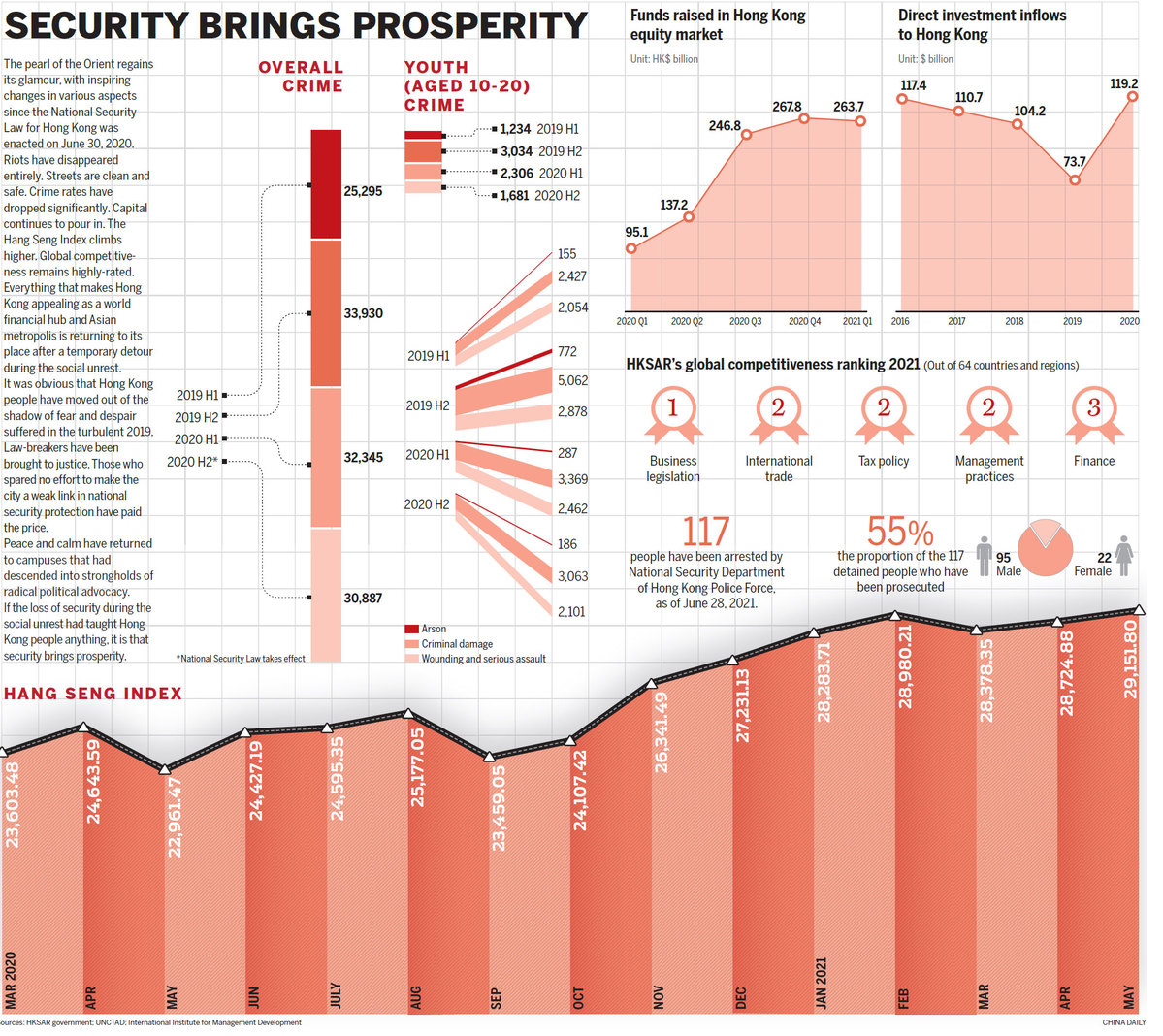 Life continues to improve for Kate Lee Hoi-wu, a 52-year-old cafe owner in Hong Kong who suffered a lot in the city's violence-defined 2019.
Her business has recovered and grown a lot. Even under the current COVID-19 pandemic, the shop has survived and is doing well. The small cafe had long been handled by Lee alone, but she has received increasing help from neighbors who are voluntarily lending a hand. In May last year, she opened a branch in a shopping mall in Shenzhen, Guangdong province.
All these cheering changes were unimaginable two years ago, when Lee was at the center of the months-long social campaign triggered by an extradition bill.
After denouncing protest violence at a pro-police rally in June 2019, Lee was harassed with vile complaints and hateful telephone calls. During the worst days, she spent the night on a makeshift folding bed at the shop because she lived in fear of thugs who were appearing near her home with long umbrellas and wooden sticks.
The entire city at the time was gripped by the deep fear incited by radical protesters. Violence and destruction had become the norm. Hate and lies had gained the upper hand. The city was rapidly falling and on the verge of collapse.