Visiting history
Share - WeChat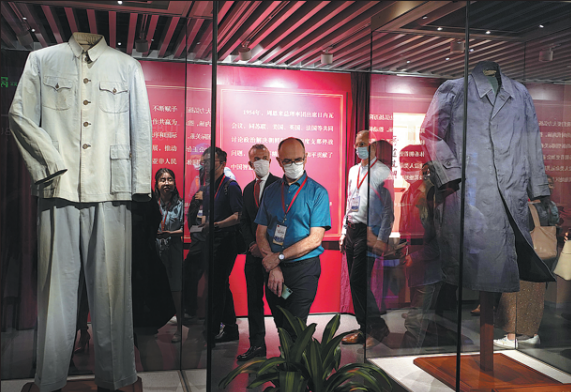 Influenced by his family and the desire to broaden his horizons, Lichtenberg traveled to Fudan University in Shanghai to learn Chinese in 1987. He still recalls the scenes of the city from that period-few cars, countless bicycles and cramped living conditions.
"My first impression of Shanghai was that it was very, very busy, and very, very tough," says Lichtenberg. "The average living space in Shanghai back then was just 6 square meters. Homes were crammed. Buses were crammed. It was a tough period."
Despite the living conditions, Lichtenberg was hooked to this new culture.
"I really like the energy of the Chinese, their hardworking attitude and their willingness to learn. They are constantly changing and making things better all the time," he says.
Contrasting those scenes from the past with today's modern megalopolis, the Dane attributes the transformation to the CPC's efficient and effective management of the country. He also says he has witnessed how the government has always set targets that reflect its determination to achieve progress.
"China is so prosperous and stable now mainly because of the CPC's strength. The CPC is effective because it appoints qualified individuals for specific leadership roles. In contrast, in some Western countries, you might find someone who has never had any experience in politics assume an important role in the government."
Most Popular