Expo sector looking to get back on track after tough '20
Share - WeChat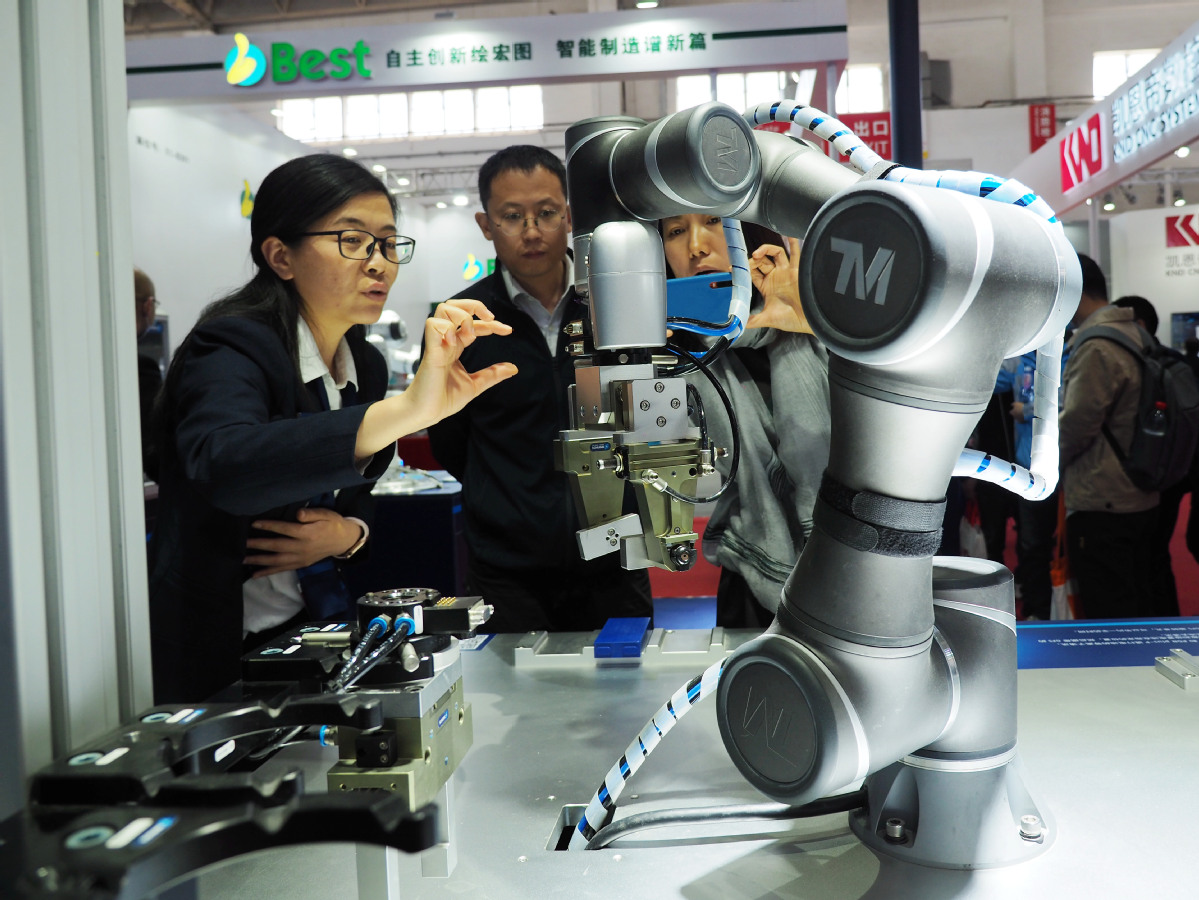 China held 1,210 exhibitions in first five months, up 330 percent year-on-year
With China increasingly bringing the COVID-19 pandemic under better control, the recovery of its convention and exhibition business segment is expected to boost its foreign trade and help foreign corporations enlarge sales in the country's lucrative market, said government officials and business leaders.
Thanks to China's high vaccination rate and the swift recovery of its manufacturing and services sectors, the nation has emerged as a safe and stable place for global businesses, supported by the dual-circulation development paradigm in which the domestic market is the mainstay and domestic and foreign markets reinforce each other.
Under conditions of normalized prevention and control of the contagion, the recovery and growth of the exhibition industry is significant for ensuring employment, stabilizing foreign trade and the inflow of foreign direct investment as well as boosting regional economic development, said Ren Hongbin, assistant minister of commerce.
"The number and scale of China's exhibition industry ranks top in the world," Ren said, adding that as a vital part of the modern services industry, the exhibition sector has become an effective platform for the country to build modern and open market systems.
China held 1,210 exhibitions, such as the first China International Consumer Products Expo in Haikou, Hainan province, and the 12th Expo Central China in Taiyuan, Shanxi province, in the first five months, up 330 percent on a yearly basis, said the Ministry of Commerce.
While online and offline integration became a new trend in exhibitions, the government found that the expo sector has been growing briskly since March, said Chen Chunjiang, director-general of the ministry's department of trade in services and commercial services.
Helped by digital technologies, officials said that online exhibitors are not only able to display images of their products these days, but also adopt online livestreaming, 3D technologies and virtual reality tools to demonstrate their goods, and hold online video negotiations with potential buyers.
The ministry discovered a further scale increase of exhibitions this year.
The number of large-scale events with a single exhibition area of more than 10,000 square meters accounted for 54.1 percent of China's total exhibition volume in May.
Most of them were held in the Yangtze River Delta, the Pearl River Delta and the Beijing-Tianjin-Hebei region.
He Cailong, president of Beijing-based China International Exhibition Center Group Corp, one of the major exhibition organizers by sales revenue in the country, said apart from promoting foreign trade, investment, digital economy and healthcare-themed grand events, the company found that businesses from sectors like electronics, auto, transportation, chemical and daily necessities have seen surging demand for booking and holding exhibitions this year.
"Although China's convention and exhibition industry was affected by the pandemic last year, the sector is facing a new round of growth opportunities from supportive policies and digital tools," he said, adding that the industry is naturally connected to the upstream and downstream of various industries, which not only leads the industry to a more comprehensive and higher-end development direction, but also acts as a bridge and link in global industrial and supply chains.
"Eager to restore their earnings strength, companies from all sectors are hoping to communicate with their clients face-to-face and gain more market share via trade fairs and other commercial platforms," said He.
"Judging from the recovery of China's convention and exhibition industry in 2020, the effects of exhibitions in various industries have generally exceeded expectations."
In addition to holding the fourth China International Import Expo in Shanghai in November, China will run exhibitions such as the fifth China-Arab States Expo in Yinchuan, the Ningxia Hui autonomous region, in August, and the second China-Africa Economic and Trade Expo in September in Changsha, Hunan province, said the Ministry of Commerce.