Woodwork found at ruins determined to be China's earliest lacquerware
Share - WeChat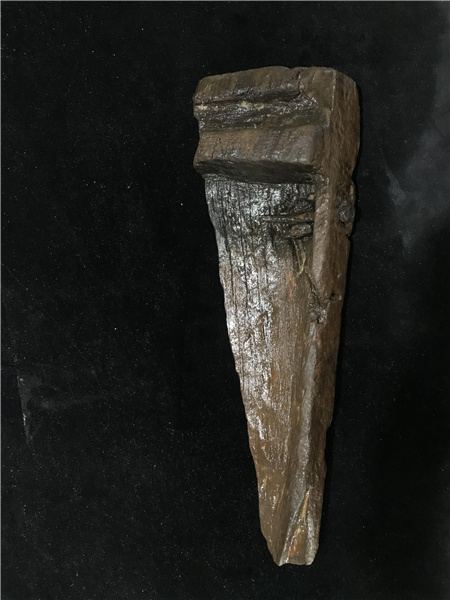 The two pieces of woodwork unearthed from the Jingtoushan ruins in Yuyao, Zhejiang province, have been identified as the earliest lacquerware pieces yet found in China, which advances the history of lacquer use in China and even in the world to more than 8,000 years ago, industry experts said.
Sun Guoping, a researcher at the Zhejiang Provincial Institute of Cultural Relics and Archaeology, said the latest finding showed the black coating on the two pieces of woodwork was artificial paint, which means they are the earliest examples of lacquerware in China. These research findings have been published in the international journal Archaeometry.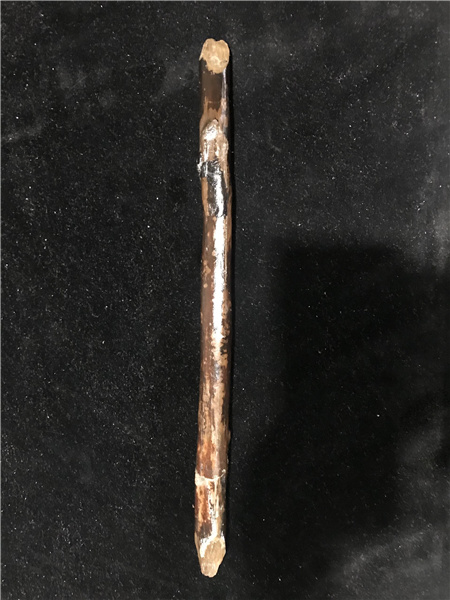 The Jingtoushan ruins in Yuyao, rated as one of the top 10 new archaeological discoveries in China in 2020, is the first shell mound discovered in the Yangtze River Delta region, as well as the earliest and deepest one discovered in China at present.
The two pieces of woodwork with artificial coating traces in the site are respectively residual wood with pins and oblate wooden sticks with black skin.
Wang Hao contributed to this story.