China's wealth management population gets younger
Share - WeChat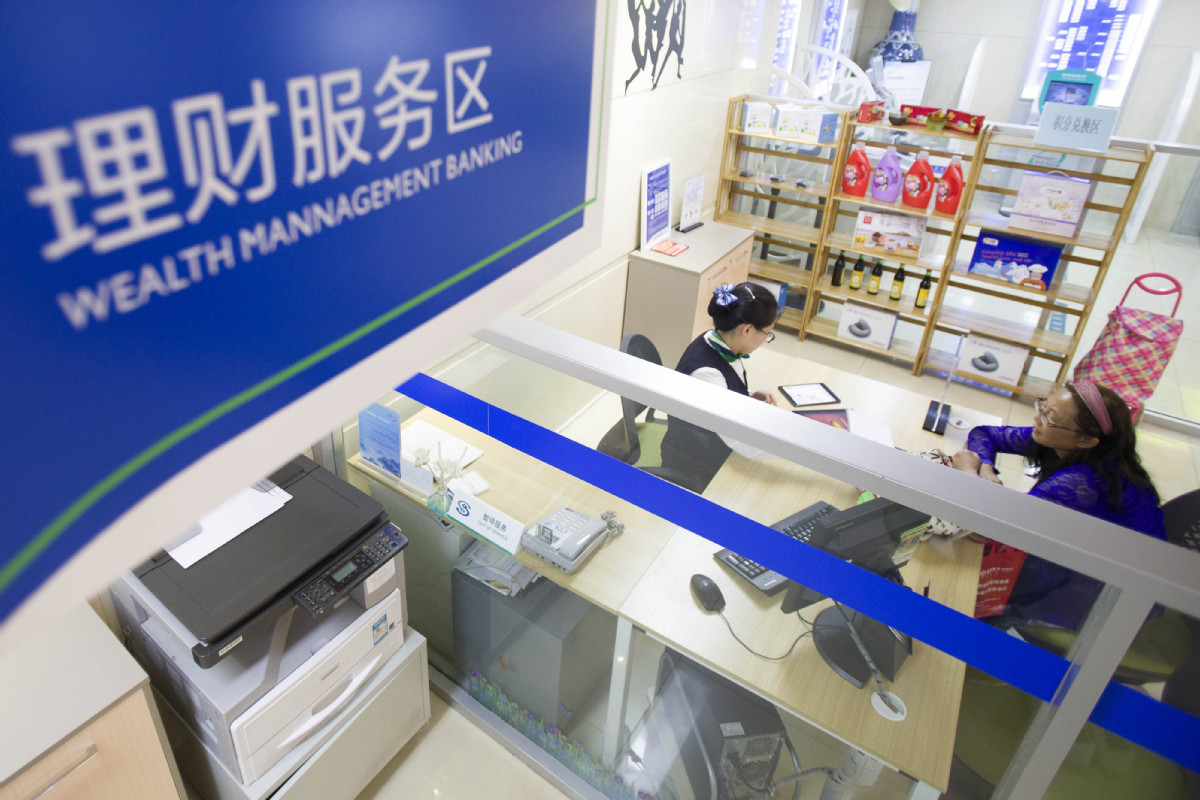 China's wealth management population is getting younger, and the saving rate of the post-1995 generation is eight times higher than that of other age groups, The Time Weekly reported on Tuesday.
As of June 30, the amount of money saved by the post-1995 generation increased 38 percent year-on-year, compared with 4.6 percent for other age groups, according to data from Yuebao, part of the Chinese e-commerce giant Alibaba Group Holding Ltd.
More young Chinese people use Yuebao to save money and although they have just started to work, they have formed the habit of saving and wealth management, said Zheng Chaoran, who is in charge of Yuebao.
Saving some money each month has become a new concept among the post-1995 generation and the willingness to take some risk to invest is also very high for Generation Z, who were born between 1995 and 2009.
"The COVID-19 outbreak impacted different industries and reduced income. It was savings that helped me to tackle the challenges," said Lu Jingyi, a member of post-1995 generation in Guangzhou, South China's Guangdong province.
Lu, who has worked for just two years but saved money for six years, considers making more money as her main goal because as she gets older, expenditures will increase.
The "black swan" of the coronavirus pandemic has changed Chinese people's consumption and wealth management habits.
Saving money has become the most feasible operation for young people to accumulate their first bucket of gold and it is also a source of security for the general public in the face of unexpected situations and emergency crises.
Tang Jingyan, who works in Guangzhou, can save nearly 2,000 yuan ($309.27) each month and she set a goal to save 20 yuan each day for accumulation.
Chinese young people's understanding of wealth management is getting more mature and they firmly believe that if they don't manage their money, wealth will never come to them.
About 50 percent of people between 18 and 20 years old have started to engage in investment and finance, over 20 percent are willing to invest half of their income, and more than 80 percent have bought funds, according to a report on the investment behavior of Generation Z.
In terms of gender, women prefer stable investment products such as insurance and bank financing, and a higher proportion of men would like to invest in the A share market, Hong Kong and US stocks.
In 2020, bank financing retained its popularity among young people, accounting for 23.6 percent and 54.9 percent among the 18-27 and 28-37 age groups, respectively, according to a report on bank financing jointly released by Youth Media and Hangzhou JZTDATA Technology.