Zookeepers rescue abandoned lion cubs
Share - WeChat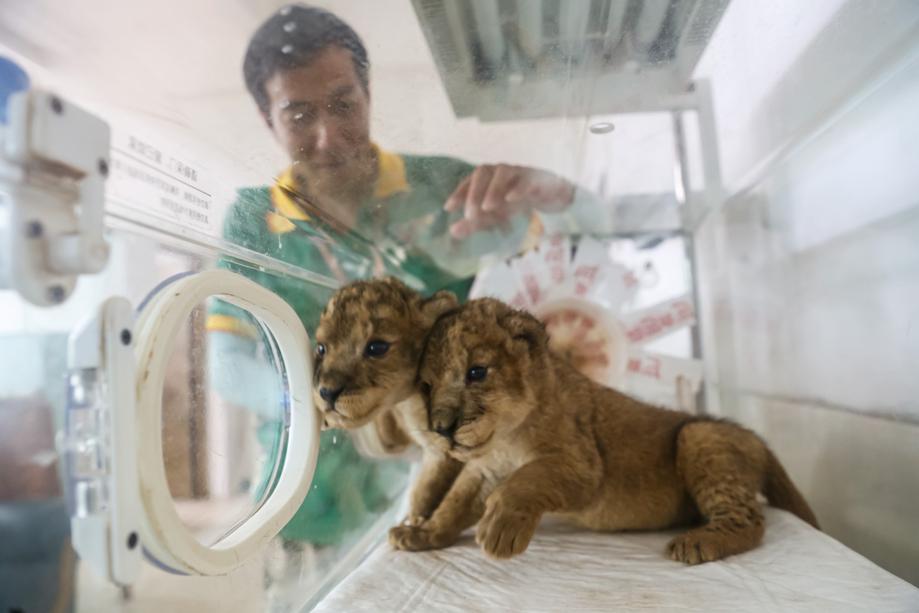 Two African lion cubs abandoned by their mother shortly after birth are now in good health in captivity in Chongqing.
The cubs were born in Chongqing Locajoy Theme Park in the city's Yongchuan district on May 30. The mother, older and irritable, had refused to feed her offspring.
Two days later, the twins were rushed to the rescue and breeding center of the park, where they were fed by staff members.
"The baby lions are now in good condition," said Shen Wei, a keeper. "And they haven't been named yet."
The cubs usually play outdoors for a while after meals.