Nation prospers as result of Party's vision
Share - WeChat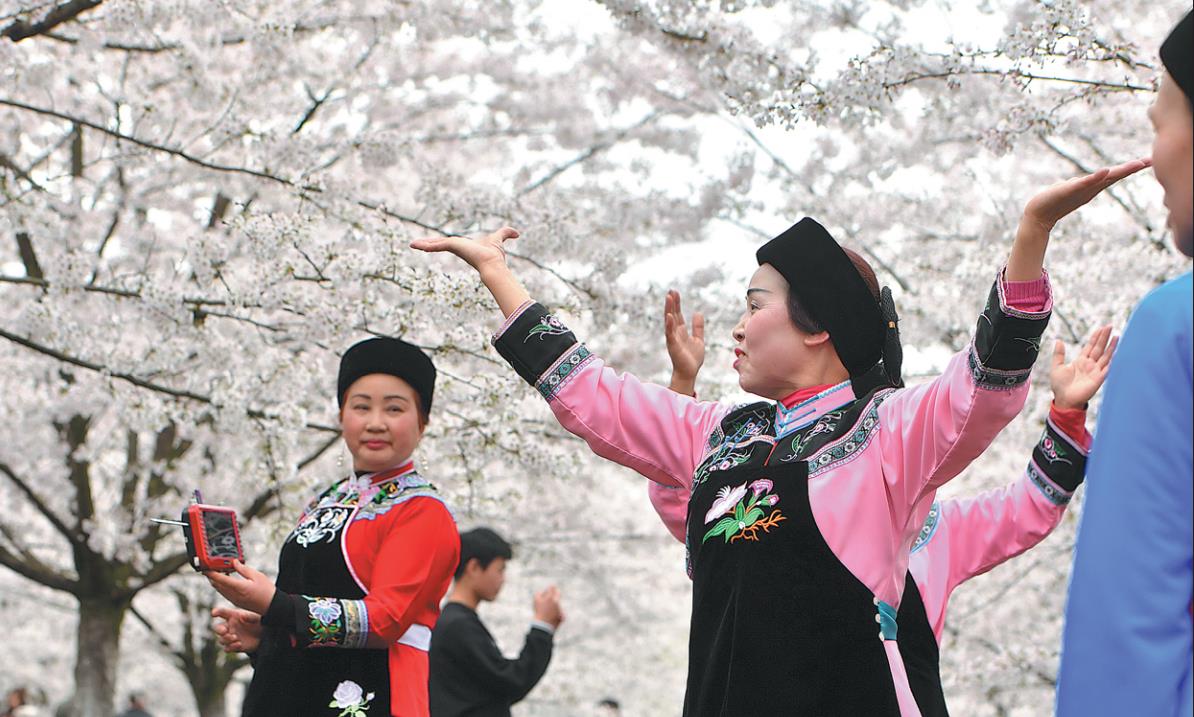 Anti-poverty programs, pollution cleanups and better social security help China thrive. Li Lei and Zhao Yimeng report.
The celebration of the centenary of the Communist Party of China on Thursday marked a historic achievement for mankind, as the world's most populous nation has built itself into a "moderately prosperous society in all respects".
Experts said that under the leadership of the CPC Central Committee, led by General Secretary Xi Jinping, the hard-won success marks a watershed in the nation's "three-step" modernization drive. The plan was rolled out 34 years ago with the aim of making a "great modern socialist country" out of a largely agrarian China over a span of about 70 years.
The accomplishments were also a boon to global development and human rights protection, they added.
"The success is a milestone as China modernizes," said Ni Degang, a researcher on Marxism in Beijing. "It has cemented the foundations for constructing a modernized socialist country."
He added that over the past 70 years, China has achieved what the West did over three centuries, which he described as "a marvelous leap".
The Party's leadership has played a central role, while the devotion and hard work of 1.4 billion Chinese has also been indispensable, he noted.
Dong Zhenhua, a professor of Marxist philosophy at the Party School of the CPC Central Committee in Beijing, said that underpinning the miracle is China's political system, which allows the Party to make development plans decades ahead and concentrate the nation's attention and resources on tackling the most pressing issues.
In some other countries, plans "may not be the same in the morning and at night, but in China, that's impossible," he said.
The 16th National Congress of the CPC, held in 2002, called for a continued push to build a moderately prosperous society in all respects in the first 20 years of the 21st century.
By the time Xi became general secretary of the CPC Central Committee and president about a decade later, China had emerged as the world's second-largest economy with a burgeoning consumer market.