More than just tea, China brews new success story
Share - WeChat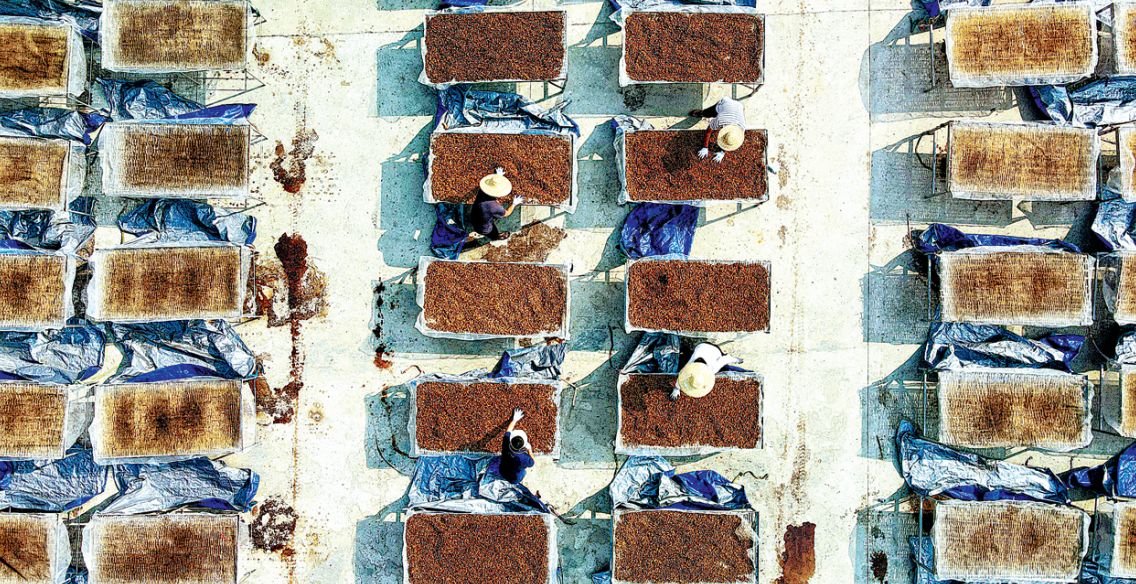 Coffee poised to tap European markets after agreement signed protecting its special regional qualities
Editor's note: Implementation of the China-EU Geographical Indications Agreement is expected to expand the reach of quality products from both sides. This series looks at goods poised to tap into East-West markets.
Chen Yu put his nose close to the cup and took in the aroma of the coffee with a contented whiff. "Yes, this is the smell of the comforts of home," said the 35-year-old, who works as a systems analyst in Beijing.
Chen began drinking espresso regularly as a college student in Rome about a decade ago. However, his passion for the brew is no longer unusual in his home country. The increasing popularity of coffee in China has fueled demand for coffee beans from his native Yunnan province in recent years, with many consumers and growers anticipating unprecedented growth at home and abroad.
China's coffee market stood at an estimated 100 billion yuan ($15.6 billion) in 2019, according to global research company Mintel. The coffee-producing area in Yunnan, China's largest producer of the bean, has grown steadily over the past decade to cover 99,800 hectares by the end of last year. More than 200,000 households, or over 1 million residents across at least eight prefectures and 31 counties, are involved in the industry, according to the local industry association.
Coffee has been grown in the province for more than a century. Its warm climate, ample rainfall and altitudes of between 500 meters and 1,800 meters provide ideal growing conditions for the plants. Yunnan is known for its high-quality black tea, but in recent years, coffee traders and connoisseurs discovered the province's Arabica beans, which are noted for their sweet flavor.