A meeting that changed history
Share - WeChat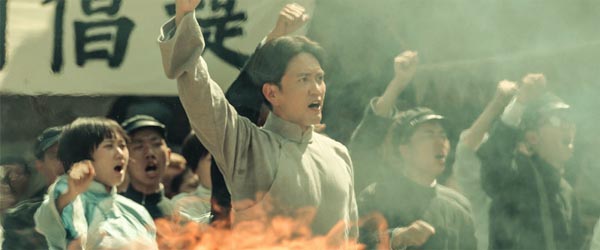 Blending suspense and drama, new film takes a retrospective look at events surrounding the first CPC National Congress, Xu Fan reports.
Ten years after the revolutionary blockbuster Beginning of the Great Revival was released, a new film, tracing the formation of the Communist Party of China 100 years ago, is set to open on Thursday.
Veteran filmmaker Huang Jianxin, who co-directed the movie with Han Sanping, had often pondered on revisiting the history with a more human-interest and dramatic tune. And, with the release of 1921-the biggest tribute film to mark the centenary of the Party-the 67-year-old auteur has fulfilled his wish.
As of Wednesday, a day before its nationwide release, the movie raked in more than 92 million yuan ($14.25 million) in presale receipts, making it quite possibly the new domestic box-office champion, according to industry observers.
Most Popular