Nation's postal service set to be speeded up
Share - WeChat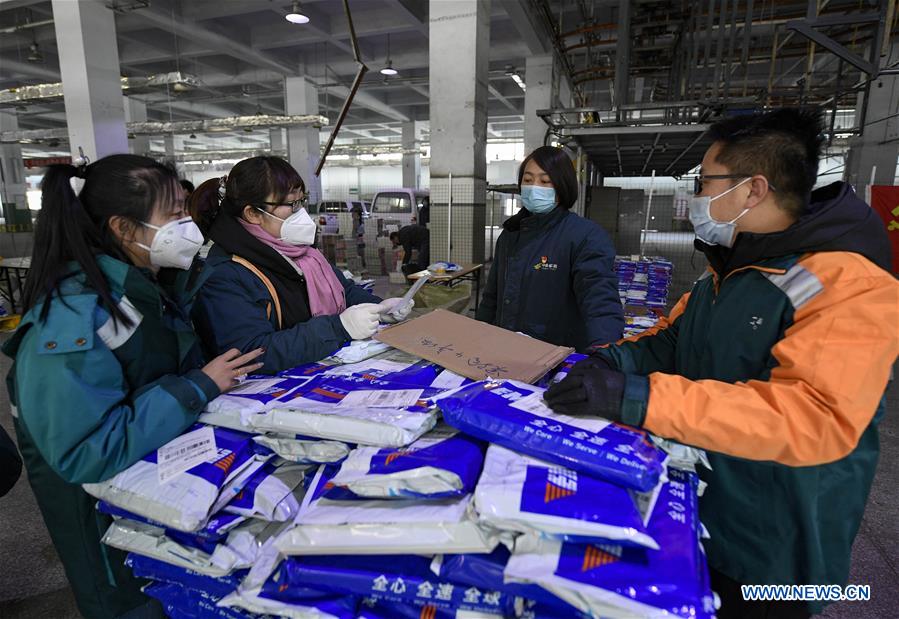 Most letters and parcels between major cities will be delivered within a day
China's postal service will be speeded up, with most letters and parcels between major domestic cities delivered within one day, the State Post Bureau said on Monday.
The move is part of a national campaign that will cover more than 1,000 cities, the bureau said.
The campaign, to be carried out by China Post, a State-owned enterprise that operates national postal services, will include expanding the postal route network, taking advantage of high-speed railway and air networks for faster transportation, and adding more vehicles to handle more letters and parcels.
Compared with private parcel delivery companies, China Post has the widest network. It can make deliveries to more than 2,000 counties and has particular advantages in serving remote and rural areas.
After the campaign, 60 percent of express delivery services handled by China Post will arrive on the morning of the second day.
The company has 33 cargo planes that can make direct flights to major domestic cities including Beijing, Shanghai, and Guangzhou, Guangdong province, and also reach Seoul in South Korea and Osaka in Japan.
The company also has about 90 interprovincial high-speed railway postal routes, reaching provinces including Sichuan, Jiangxi and Henan. And it has 2,069 more vehicles to transport letters and parcels than in 2019.
China has handled more parcels than any other country in the world for the past seven years.
The campaign is aimed at improving service efficiency in the sector, which has developed rapidly thanks to the efforts of SOEs and private companies. It will also improve China Post's client experience and expand its market share, the bureau said.
The latest figures show that China's postal industry maintained its robust growth in the first five months of the year.
A total of 39.6 billion parcels were handled across China from January to May, a year-on-year increase of 50 percent.
During the period, the sector's combined business revenue exceeded 502 billion yuan ($77.7 billion), up 24.3 percent year-on-year.
The bureau earlier estimated that China will handle 95 billion parcels this year. Last year, the number was 83 billion.
Zhong Nan contributed to this story.