Grand gala, fireworks mark centenary of CPC's founding
Share - WeChat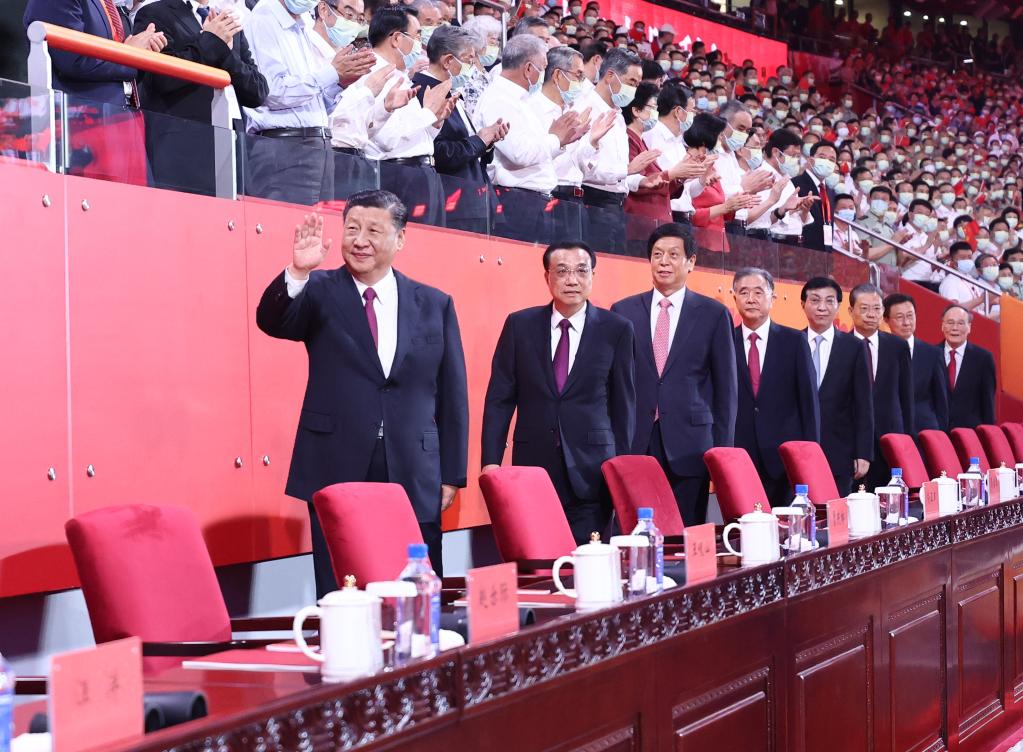 Xi Jinping, general secretary of the Communist Party of China Central Committee, joined around 20,000 people on Monday evening to watch a grand gala in Beijing in celebration of the centenary of the CPC's founding.
Members of the Standing Committee of the Political Bureau of the CPC Central Committee Li Keqiang, Li Zhanshu, Wang Yang, Wang Huning, Zhao Leji and Han Zheng, as well as Vice-President Wang Qishan, were also among Party and State leaders who watched the gala at National Stadium, also known as the Bird's Nest.
Shortly before 8 pm, Xi and other senior leaders walked into the stadium amid warm applause throughout the venue.
Along with music and songs, fireworks displaying "100" lit up the night sky over the stadium. A shining Party emblem was shown on the stage, kicking off the grand gala event.
Called The Great Journey, the four-part gala performance was presented in the style of a large-scale theater production. Through music and dance, stage plays, marching, dramas and documentary video, the performance vividly presented the CPC's 100-year endeavor in leading the people in pursuing revolution, construction and reform.