CMG stages star-studded, creative gala to celebrate 100th anniversary of CPC founding
Share - WeChat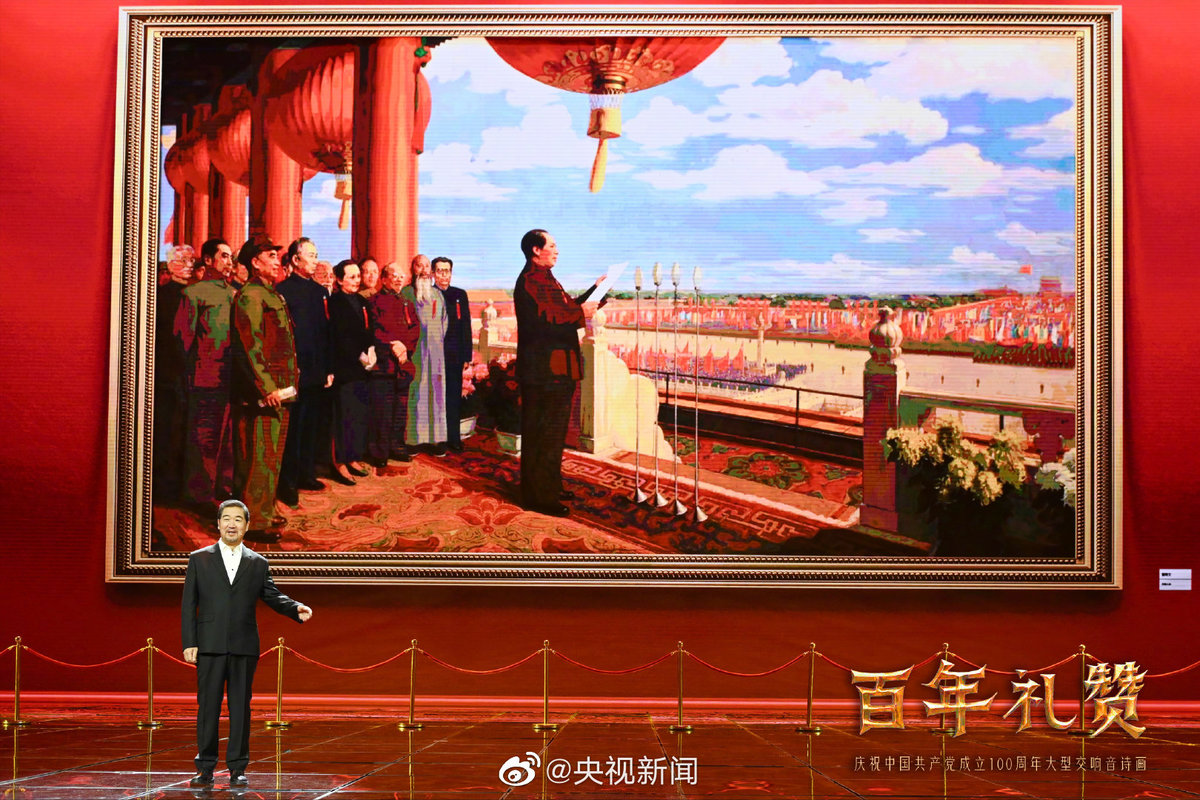 Celebrated actor and singer Andy Lau, together with pop diva Na Ying, performed the classic song "The Pearl of the Orient" again after 24 years.
The two singers collaborated to sing the song in 1997 when Hong Kong was returned from British colonial rule to China, and since then, the song has been enjoying great popularity.
The hashtag about two music icons' collaboration after 24 years soon became a trending topic on Chinese social media platform Sina Weibo, accumulating over 110 million views and 35,000 posts within 12 hours. Many netizens were saying they felt deeply resonated with the piece.
In addition to the touching performance, the Saturday night show also saw some rising stars like Lay Zhang and Wang Yibo present classic pieces, generating many heated discussions on social media.
The special gala on-air Saturday night on CMG's mandarin channel CCTV-3 offered a panoramic view of the course of the CPC over the past century and is an ode to the country and its people ahead of the 100th anniversary of the CPC founding on Thursday, July 1.