Xizang gets its fastest bullet trains as Lhasa-Nyingchi Railway starts operations
Share - WeChat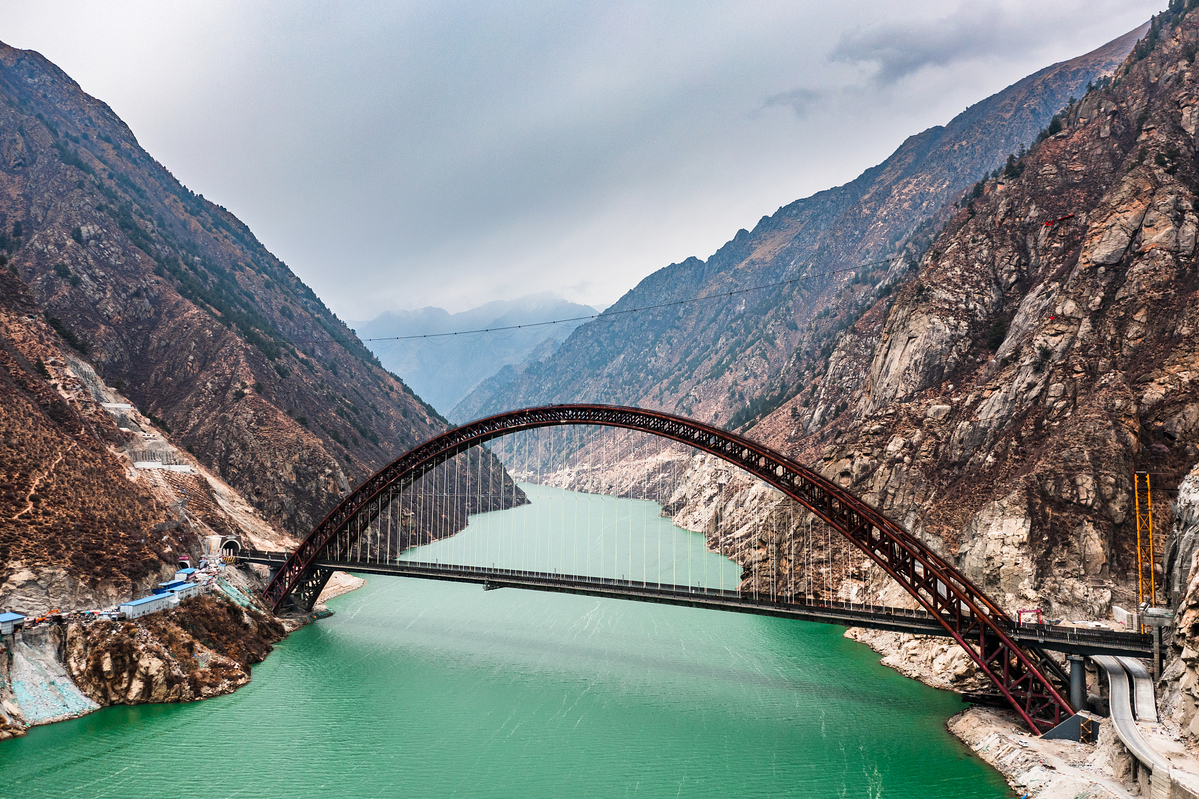 Tourists now can take the region's fastest trains and enjoy the stunning views along a new railway route to explore the Qinghai-Xizang Plateau, one of the world's most geologically active areas.
China's Xizang autonomous region is now running Fuxing bullet trains as the Lhasa-Nyingchi Railway began operations on June 25, marking the start of high-speed train services to all Chinese mainland provincial-level regions.
The Fuxing bullet trains, powered by both electricity and internal combustion engines, will be a customized version of the one which runs at 160 km per hour – the fastest on the plateau region – on the 435km rail track.
For the first time, trains will pass through southeast Xizang, shortening the journey between Lhasa, and Nyingchi by 3.5 hours.
Linking the region's capital Lhasa and Nyingchi, one of Xizang's most popular tourist destinations, the railway also marks the launch of the country's first electrified railroad operating on the Roof of the World.
As over 90 percent of the track are at an elevation of more than 3,000 meters above sea level, the trains have been equipped with oxygen supply equipment.
The highest point on the rail line is over 5,100 meters above sea level, a record height for any electrified railways worldwide.