Xi urges efforts for new achievements
Share - WeChat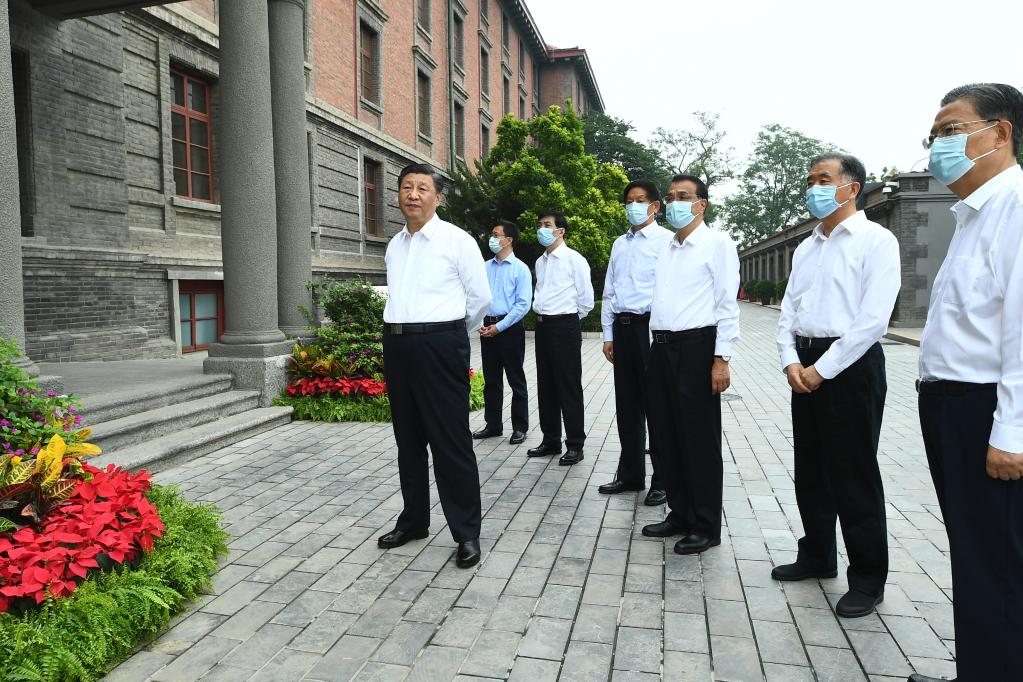 Party's history of struggle, glorious traditions, fine work styles called sources of driving force
Xi Jinping, general secretary of the Communist Party of China Central Committee, has called for using the Party's history of struggle, its great achievements, glorious tradition and fine work style as the sources of the spiritual driving force for all Party members to make new achievements in the new era.
Xi made the remark on Friday as he presided over a group study session of the Political Bureau of the CPC Central Committee, ahead of the July 1 centenary of the CPC's founding.
As part of the study session, Xi led the Political Bureau members on a visit to the "Red Building" in Beijing, once the main campus of Peking University, where an exhibition was held in commemoration of the history of how the CPC was founded. It was in the four-story red brick building that China's advanced youth, including Mao Zedong, developed the Marxist ideas that paved the way for the establishment of the CPC.
Xi also led a visit to a former residence of Mao in the Zhongnanhai leadership compound. The late chairman worked and lived there for 17 years from 1949, when the People's Republic of China was founded.
The two sites are of landmark significance in the Party's history, and they have vividly explained how the CPC and the PRC developed, Xi said during the visit.
He stressed that sites and heritage related to the CPC's history are scattered all over China, representing the Party's glorious history and great achievements and its pursuits, sentiments, responsibilities, sacrifices and dedication.