Students gift nation's aerospace experts handmade cards, artwork
Share - WeChat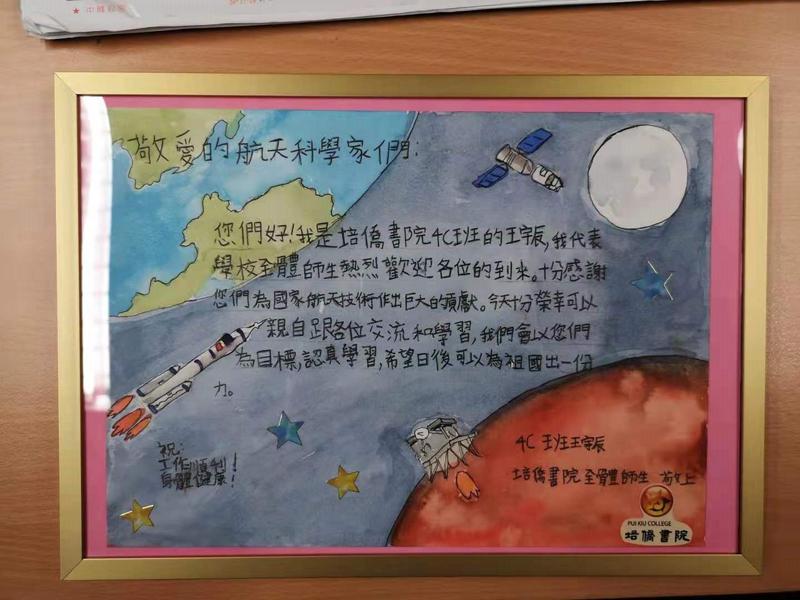 HONG KONG - Students of Pui Kiu College created hand-drawn thank-you cards and gifted them to a team of national aerospace experts who paid the school a visit on Friday morning.
Pui Kiu College is one of the six schools that a delegation of the nation's top aerospace scientists and engineers who are visiting Hong Kong.
The beautifully handcrafted cards contained the students' well wishes and appreciation for the experts' work in the nation's space programs.
Among the team was Long Lehao, chief designer of China's Long March rocket series, who gave a lecture on the Long March rockets and also answered some of the students' questions.