Sustainability as new investing theme rises
Share - WeChat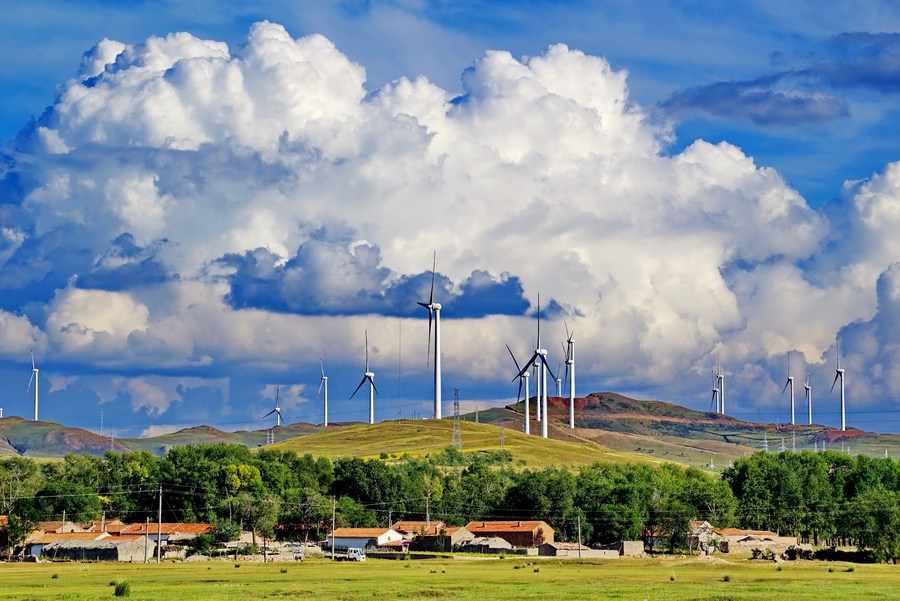 Sustainability will be one of the most exciting investment themes in China's stock market in the years to come as green efforts across the globe are spurring the growth of Chinese new energy companies, top global asset managers said.
BlackRock, the world's biggest asset manager, said on Wednesday it has moved to an overweight position on new energy over the past six months and is prudently rejigging its portfolio with investments in solar inverters, electric vehicle batteries and photovoltaic-related components.
"This is not solely based on the global sustainability drive and climate change, but also on the increasing role we see China stepping into as a reliable global supplier of sustainability solutions. We have spotted companies with defendable global positions in these areas," the company said in its mid-year Asia investment outlook.
Lucy Liu, a portfolio manager at BlackRock, exemplified that China accounts for 80 percent to 90 percent of market share across many sub-sectors of the solar value chain. Such a heft will help Chinese companies benefit from increasing overseas demand.
Domestically, China's target of achieving carbon neutrality by 2060 also serves as a strong driver for the solar and electronic vehicle sectors, she said, citing that electronic car penetration has doubled from 6 percent last year to 12 percent by May.
"We actually see very big structural opportunity on sustainability (in China)," said Liu.
Multi-year growth will digest the "seemingly high valuation today", she said, adding that many sub-sectors actually remain reasonable in valuation, like lithium and some select battery names.
Her remarks are a response to the emergence of sustainability-themed investments as popular options for investors in China.
As of Tuesday, 45 out of the 115 domestic publicly offered funds with focus on ESG-environmental, social and governance-have yielded more than 50 percent returns over the past 12 months, according to the China Securities Journal.
Data provided by Fidelity International, another global asset manager, said that the assets under management of ESG funds amounted to $17 billion in the Chinese mainland market by the end of last year, almost triple the $5.8 billion seen a year earlier.
Moreover, a recent survey done by the asset manager has indicated that Chinese retail investors may be leading the way in Asia in terms of awareness of ESG investing.
The survey of about 10,000 respondents across five Asian markets found that 65 percent of the mainland-based respondents had heard of ESG investing before the survey, while 72 percent were aware that they can invest in companies that promote ESG values. Both the figures outnumbered those of the other four markets.
Flora Wang, director of sustainable investing and a portfolio manager at Fidelity International, said strong awareness of ESG investing among the public is a testimony to China's steady steps toward the pursuit of high-quality development with emphasis on environmental protection.
"The rapid development of ESG investing in China is expected to continue with the drivers coming from multiple fronts, including regulators, consumers and investors," she said.
On the regulatory front, China may come up with a stand-alone set of guidelines for ESG reporting for listed firms later this year, Wang said.
In May, the country unveiled draft rules that require listed firms to disclose a separate chapter on environmental and social responsibility in annual and semi-annual reports.
Sustained regulatory initiatives and growing public awareness have combined to encourage companies to incorporate ESG in their core business values, Wang said.
Chinese companies can further improve corporate governance by including more independent directors on their boards, she said.