Trucks, drones and cellphones
Share - WeChat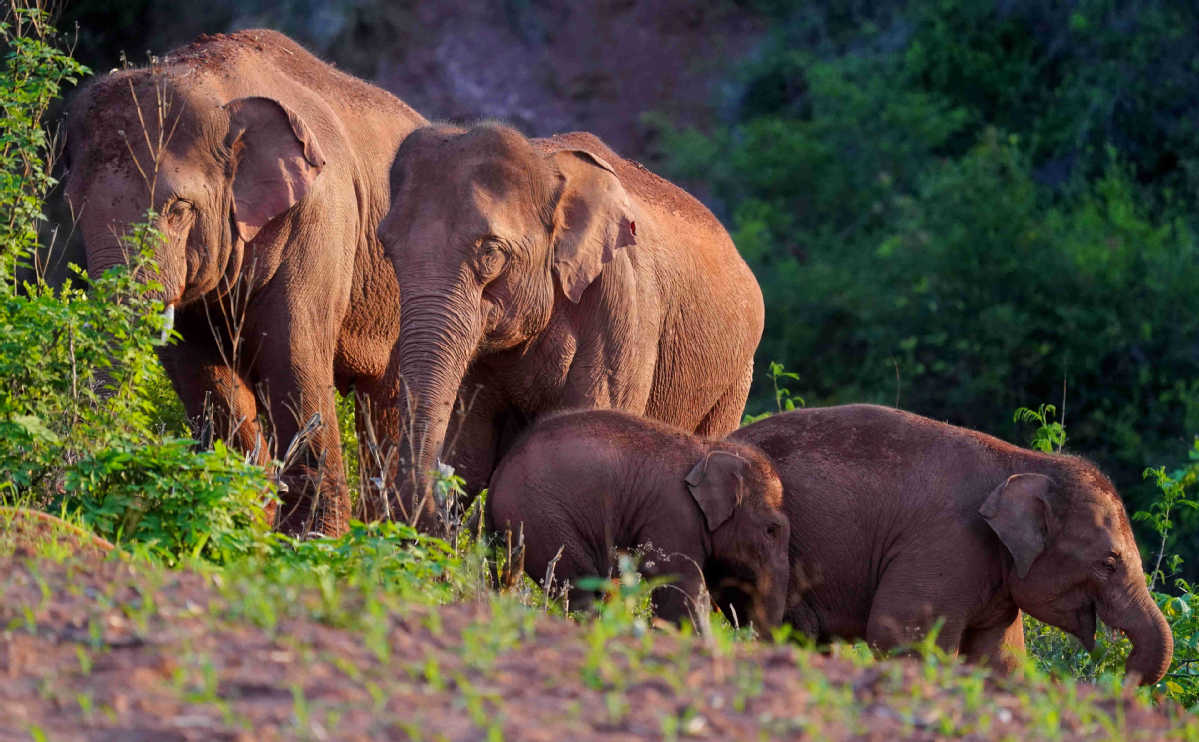 Tracking the herd as it travels across Yimen county, Yuxi, Yunnan province
Updated information on the 15 wandering wild Asian elephants is being provided by firefighters in Yimen, Yuxi, Yunnan province. They've been monitoring the herd and providing real-time alerts about their movements since May 27.
They use drones that can quickly spot the herd, even in the heart of forests.
In addition, they're responsible for evacuating villagers and providing logistical support. During their pursuit of the elephants, curious villagers watch the herd from afar, taking pictures from a distance.