Cuts to UK TV content could backfire on EU
Share - WeChat Move criticized as being 'short-sighted', may potentially result in legal challenges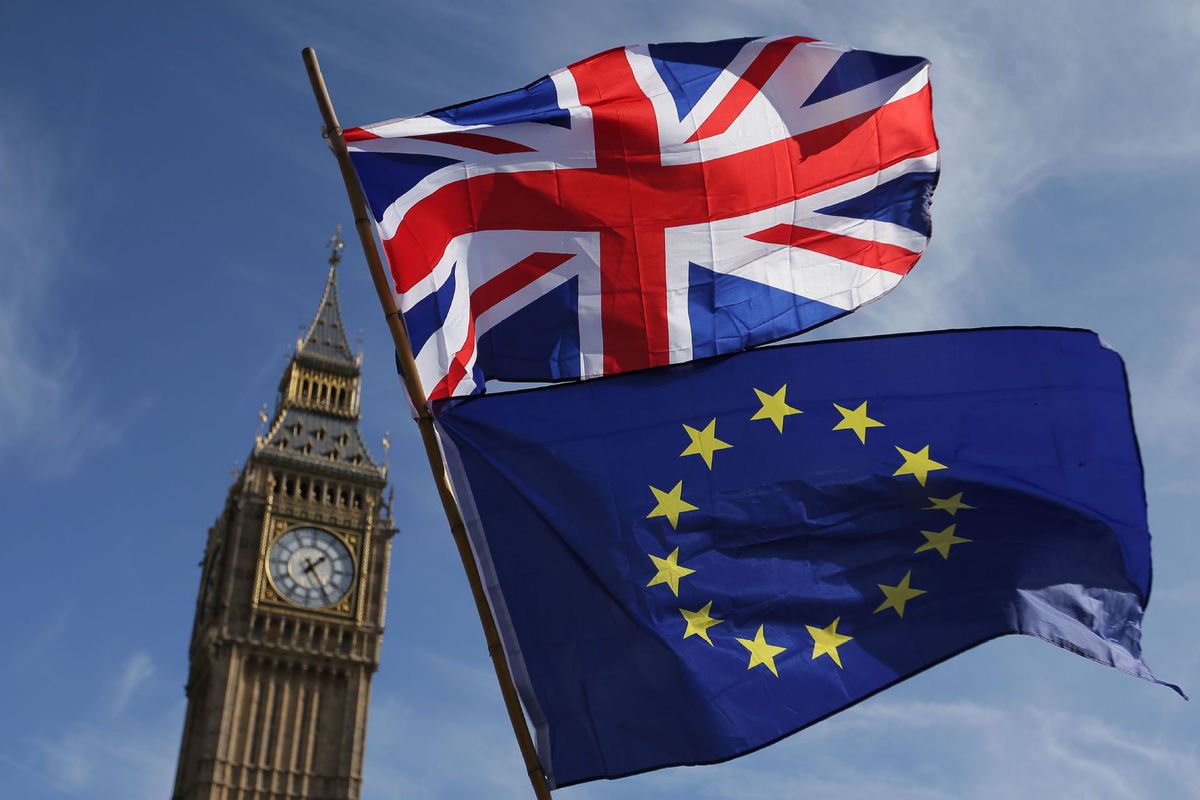 Media organizations in the United Kingdom have warned that any effort by the European Union to cut the amount of British television shown on the continent will prove "counterproductive".
An internal EU document seen by The Guardian on Monday reportedly described Britain's dominance on television and streaming services as a threat to the "cultural diversity" of the bloc.
Diplomatic sources told the newspaper that an impact study by the European Commission would be a first step toward "action to limit the privileges granted to UK content "post-Brexit.
Britain's TV and filmmakers have hit back, claiming that any plan to remove or limit UK-made content would not be beneficial for Europe's economy or its cultural status.
PACT, the trade body for Britain's TV and film producers, said such a move would backfire.
Quoted by The Daily Telegraph, John McVay, chief executive of PACT, said: "This seems to be a very short-sighted protectionist move by probably the French producers and others to seek to somehow exclude British programming from their market.
"If there's something which makes it more difficult for one of my members to co-produce with someone in France, then we'll still find someone to make it with.
"That will be not only an economic detriment, but also a cultural detriment. It seems to be counterproductive, if by seeking to effectively punish us for Brexit, they basically closed the door to the fantastic global opportunities ... of working with a really top-end British producer."
Reduced international sales of popular shows like Downton Abbey would mean a heavy loss of revenue for the British industry, sources told The Guardian.
EU rules say that the majority of programs on terrestrial TV channels and 30 percent of offerings on streaming services such as Netfl ix should be European-made. But some EU countries are bothered that Britain is unfairly benefiting from selling its programs as "European".
The EU document, distributed among member states, reportedly said: "The high availability of UK content in video on-demand services, as well as the privileges granted by the qualification as European works, can result in a disproportionate presence of UK content within the European video on demand quota and hinder a larger variety of European works (including from smaller countries or less spoken languages)."
Any EU move to disqualify British programs as "European works "could be met with legal action, a senior government source told The Daily Telegraph.
Meanwhile, five years after the Brexit referendum result, the UK government has said it will not be extending the deadline for its EU settlement program.
EU citizens who live in the UK will be given a 28-day warning to submit their request, if they have not yet applied. With just one week remaining until the deadline for applications passes, some 5.6 million EU citizens have applied, with around 400,000 cases still outstanding, according to government data.
In a statement to reporters, Immigration Minister Kevin Foster said: "Put simply, extending the deadline is not a solution in itself to reaching those people who have not yet applied and we would just be in a position further down the line where we would be asked to extend again, creating even more uncertainty."
"The EUSS has been open publicly since March 2019. We believe this has given people plenty of time to apply," he added.
The deadline warning comes as Home Secretary Priti Patel urged EU countries to treat UK citizens fairly, in an article for the Telegraph.
She said some Britons have faced obstacles to being granted residency in some EU states, including Portugal, Spain and Italy.
Patel said: "The UK's approach is very generous. Our EU settlement scheme has been open for more than two years. Many EU countries have an application window of 12 months or less; France's is currently open for less than nine months.
"We are aware that some UK nationals in the EU have faced disruption on boarding and entry to the EU; and there have been a number of reported instances of UK nationals in the EU being asked for residence documents they do not need to hold, being prevented from accessing benefits and services, and having trouble with their right to work.
"It is only right that the EU uphold their obligations on citizens' rights, just as the UK has done for EU citizens in the UK."