Ottawa hypocritical human rights champ: China Daily editorial
Share - WeChat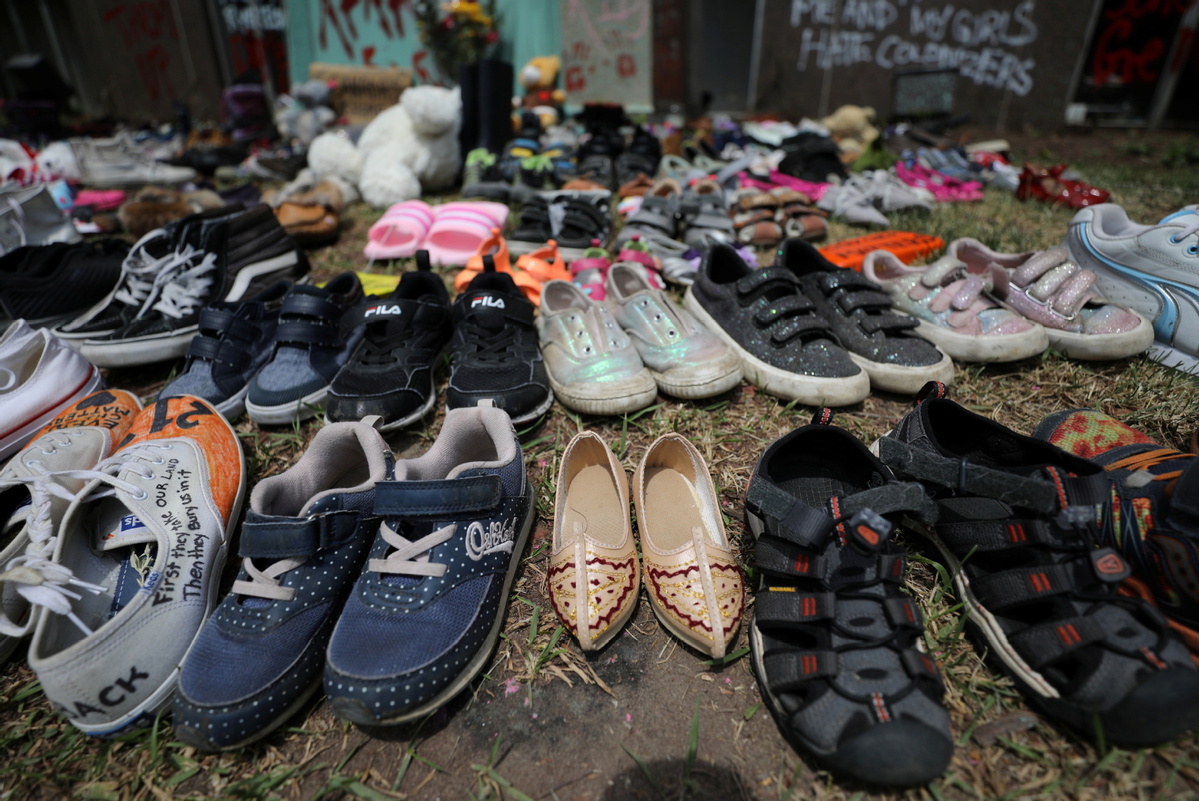 Out of their ulterior political motives to choke China's development momentum and ratchet up confrontation with China, some Western countries, Canada included, are using the 47th regular session of the United Nations Human Rights Council to spread lies and defame China over human rights issues.
Even before the three-day session commenced on Monday, Canada took the lead in continuing the finger-pointing at China's Xinjiang Uygur autonomous region, with Canadian Ambassador and Permanent Representative to the Office of the United Nations Leslie Norton reading out a statement on behalf of countries including Australia, France, Germany, Japan, the United Kingdom and the United States at the interactive dialogue on the annual report of the High Commissioner for Human Rights.
By leading the chorus spreading disinformation and lies about Xinjiang at the session, Ottawa is simply using human rights as a political tool, playing the old trick employed by Western countries. But such a disgraceful practice cannot hoodwink fair-minded people who are now accustomed to the double standard employed by the West on human rights. The terrible human rights violations from these self-proclaimed champions of human rights mean they can no longer disguise their despicable ploys.
The discovery in May of the remains of 215 indigenous children at the site of a former residential school in British Colombia is a clear reminder of Canada's treatment of its indigenous people, which include not only such atrocities but also other abuses of their rights, such as robbing them of their land and resources, and eradicating their culture.
Apart from seriously encroaching upon the human rights of its indigenous people, Canada also has a long history of systematically discriminating against other minority groups, including Asians and Muslims. Yet the country's biased politicians still have the nerve to join the West-led chorus in smearing China's Xinjiang.
The truth is, Xinjiang has made remarkable achievements in economic and social development and in the field of human rights, and people of all ethnic groups in Xinjiang are now enjoying social stability and leading a safe and prosperous life, indicating that the Chinese government's policies best suit Xinjiang's development needs and social stability. No wonder they have won the wholehearted support of people of all ethnic groups in the region.
Across the world, no country is perfect so far as human rights protection is concerned, and there is no one-size-fits-all path for human rights advancement. Those hypocritical Western politicians should look into the mirror and reflect on their own countries' human rights records before spreading lies about Xinjiang.
After all, a lie can never become the truth even if repeated a thousand times. And smearing others will not help solve their own problems but simply undercut international efforts and cooperation to advance human rights.
Most Viewed in 24 Hours
China Views