Economic optimism boosts top brands' value
Share - WeChat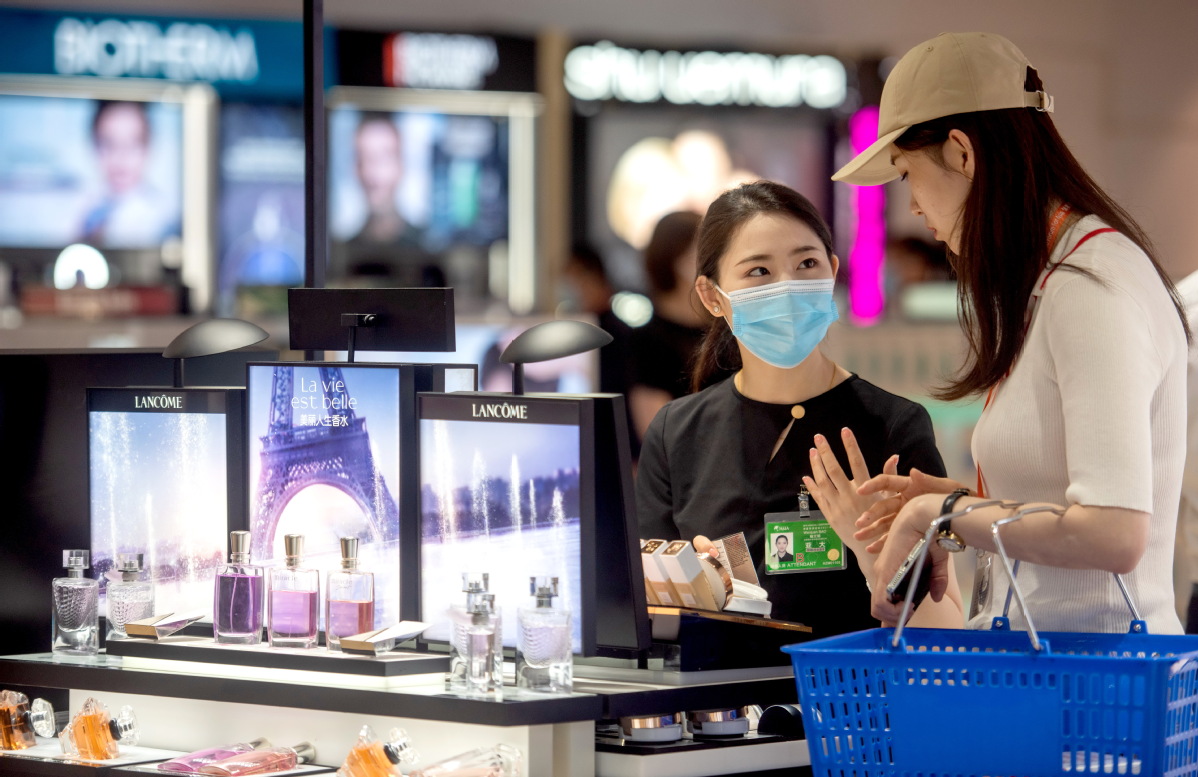 The world's most valuable brands have experienced record growth at 41 percent despite uncertainties and global economic turbulence brought by the COVID-19 pandemic, largely driven by economic optimism, said a report released on Monday.
The total brand value of the top 100 brands has reached $7.1 trillion, equivalent to the combined annual GDP of France and Germany, according to the 2021 BrandZ Top 100 Most Valuable Global Brands report, which was released by global communication services provider WPP and Kantar.
The increase, more than four times the study's annual average percentage increase over the past 15 years, has been driven by confidence derived from vaccine availability, economic stimulus packages and improving GDP outlooks, the report said.
"2020-21 has been a record year for brand growth, and despite many facing a difficult year, our research has again proven that strong brands deliver superior shareholder returns, are more resilient and recover more quickly," said Nathalie Burdet, chief marking operator of Kantar.
US brands account for 56 of the 100 brands, with Amazon and Apple leading the way – worth $683,852 and $611,997 respectively, followed by Google and Microsoft.
Chinese brands have pumped vitality into the international economy and have built strong competitiveness as 18 brands out of the top 100 are from China.
While Tencent and Alibaba remained in the top 10, China's e-commerce platform Pinduoduo Inc and Ke Ke Holdings Inc ("Beike"), an integrated online and offline platform for housing transactions and services, entered the rankings for the first time at No 81 and No 96 respectively.
Doreen Wang, global head of BrandZ at Kantar, said despite the uncertainties brought by the pandemic, Chinese brands achieved robust growth and have played an increasingly important role in overseas markets.
"Chinese brands are good at adapting themselves to serve changing consumer needs. On the other hand, after China entered a new phase of development, more Chinese companies are evolving from 'China speed' to 'China quality'," Wang said.
Starting from the second half of 2020, much of the world's global economic recovery has been driven by Chinese consumers. Among the world's biggest brands, Chinese demand has been key to the strong performance of businesses in many industries including food, clothes and cars, the report said.
Innovation is a key driving force for the outstanding brands. "This was especially a year when businesses finally came to embrace new telework technologies and services. … All top brands had to go 'smart' and applied new technology," said Wang.
Technology dominates the top end of the rankings, with seven of the top 10 brands from the sector. In addition, videoconferencing tech company Zoom entered the rankings for the first time at No 52 as millions of people around the world have been working from home to ease the spread of the coronavirus.
The ranking uses combined corporate financial data and quantitative methods, a way of assessing consumer attitudes toward thousands of brands with more than 170,000 consumers globally.