South African lauds Red Boat spirit, says Party will continue to excel
Share - WeChat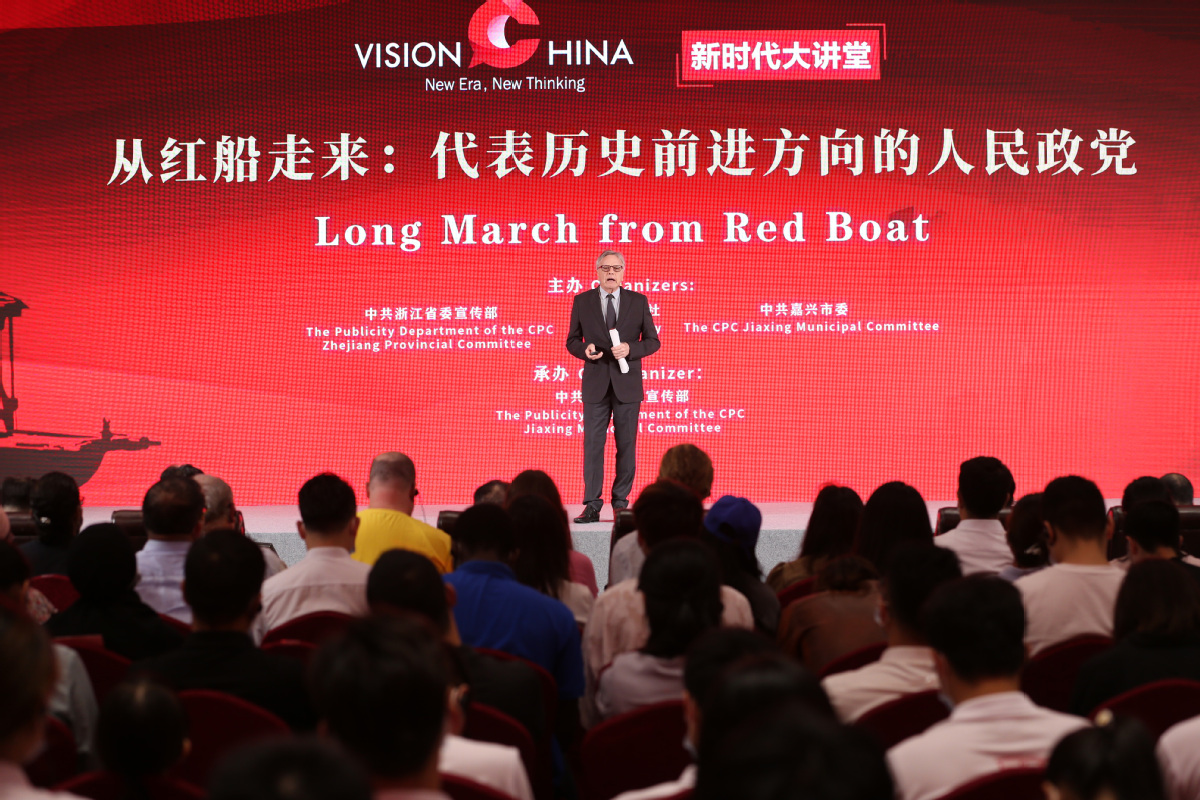 The historic Red Boat on Nanhu Lake in Jiaxing, Zhejiang province, encapsulates the inspiration behind China's revolution and has far-reaching implications for the fraternal bonds and shared destiny of China and Africa, Gert Johannes Grobler, a former senior diplomat at the South African Department of International Relations and Cooperation, said at the Vision China event on Sunday.
As the physical embodiment of the CPC's spirit, the famous boat is where the First National Congress of the Communist Party of China concluded in 1921, during which 13 delegates announced the founding of the Party, which currently has 91.9 million members.
Grobler made the remarks at a Vision China event with the theme "The Long March from Red Boat", which was held in Jiaxing on Sunday.
"The Red Boat sailed with the Chinese people along its revolutionary path … and ensured the Chinese people have truly become masters of their country and have taken control of their destiny," said Grobler, who is also a senior research fellow at the Institute of African Studies at Zhejiang Normal University.
"The spirit of the boat reflects the remarkable commonalities that placed China on its road toward a 'moderately prosperous society' and national rejuvenation."
Grobler first arrived at the university in Jinhua, Zhejiang, in 2019. Despite being an expat, he felt welcomed in the "open, friendly and livable city" where he has since experienced nothing but "kindness, respect and goodwill from the people of the country at all levels".
"It impressed me greatly how Zhejiang province, reflecting the Red Boat spirit, embraced hard work, spirited creativity, innovation and prioritizing entrepreneurship," he said.
In a recent visit to other cities in the province, such as Hangzhou, Yiwu and Wenzhou, Grobler says he felt the spirit had strongly influenced the province's transition into an economic powerhouse of phenomenal daily progress and a hub of industrial, scientific and technological innovation, auguring well for the future.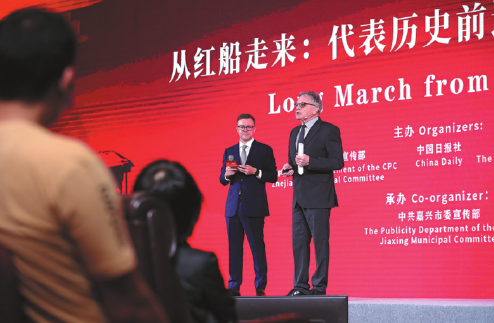 "The CPC presides over the world's second-largest economy. Consistent economic growth has enabled it to carry out the most successful poverty-alleviation program in the world," he said.
He said that through its economic and political stability and unwavering commitment to multilateralism, China will play an ever increasing and significant role in global affairs and that the CPC's achievements have far-reaching implications for relations between China and African countries.
"The CPC has actively cultivated cordial relations with African countries since the 1955 Bandung Conference in Indonesia and provided material and ideological support to Africa's liberation and decolonization movements," he said.
Grobler said China has become the continent's largest trading partner, with trade between the two sides reaching $208 billion in 2019. It also supports Africa in containing the COVID-19 pandemic.
"China, with its successful growth path, is a potential role model and has been working with Africa to explore development models for African countries suited to their own conditions," he said. "Africa and China friendship, solidarity and cooperation are stronger than ever before."
To some extent, he said, China's development has entered a new era, with increasing economic, social and security challenges.
"However, based on China's phenomenal achievements, excellent leadership and resilience of its people, the CPC and China will remain prepared for these challenges, meet them head-on, and resolve them to give Chinese people a greater sense of fulfillment, happiness and security," he added.