Jetta marks 30 years of success in China
Share - WeChat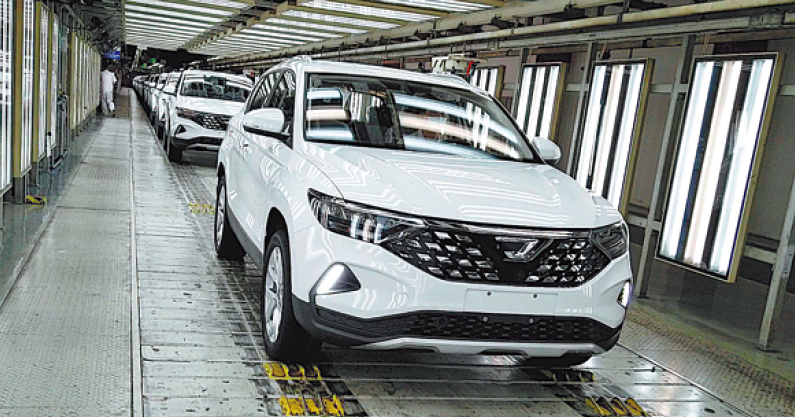 Jetta is celebrating its 30th anniversary in China this year. After being the first Volkswagen model to be spun off into its own brand in 2019, the marque is embarking on a new journey to appeal to the tastes of China's young drivers.
Starting in China in 1991, the Jetta was produced by a joint venture between FAW and Volkswagen and quickly became a popular, affordable small car in the market. Manufacturing was expanded from FAW-Volkswagen's plant in Changchun, Northeast China's Jilin province, in 2007 to Chengdu in western China's Sichuan province.
Over its three decades in the Chinese market, the Jetta has become synonymous with reliability and is popular among taxi drivers who know the car won't let them down.
"Since the first day of the Jetta brand, starting from entry-level models, Jetta is devoted to creating affordable, high-quality cars for emerging markets and meets the needs of consumers with its brand-new designs and outstanding product values at affordable prices," said Gabriel Gonzalez, senior manager of production at the Jetta factory in Chengdu.
Despite being its own brand, Jetta remains distinctly German and is built on Volkswagen's MQB platform and fitted with VW equipment. The advantage of the new brand, however, is that it can target China's massive first-time buyer market. Its current range of a sedan and two SUVs are competitively priced for their respective segments.
"Although Jetta has developed into a new brand, the reliability and quality of the old Jetta is still unchanged," said Gonzalez.
"The Jetta brand is devoted to maintaining high standards in terms of users' three major concerns with regard to automobile components. The whole series is equipped with Volkswagen's EA211 1.4T engine, Aisin 6 transmission and it's made on the MQB platform in order to keep the authentic German descent from design to manufacturing."