Jump in inflation is here. Where to next?
Share - WeChat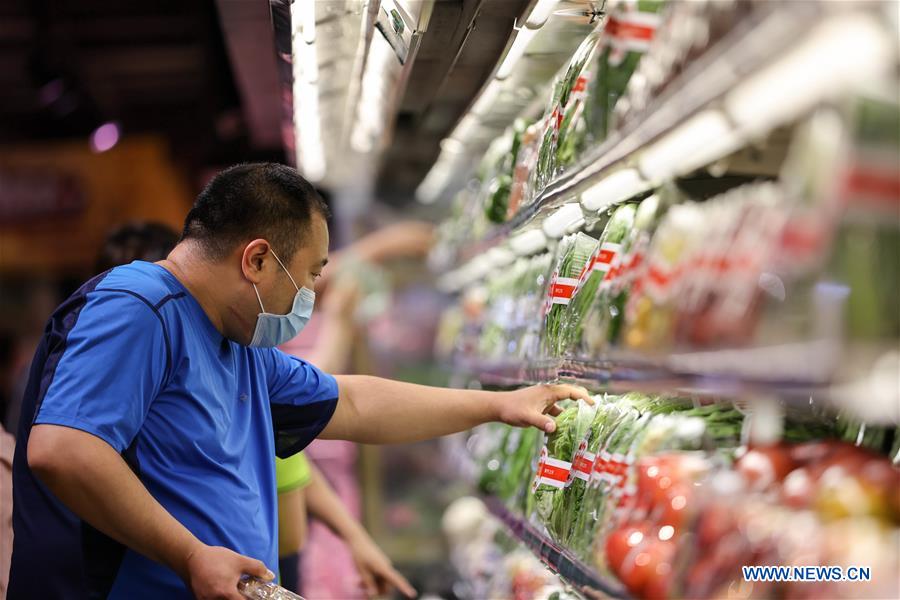 The highly anticipated jump in inflation has arrived in different countries across the world. While the sustainability of the rise remains open to debate, recent readings on inflation have surged, and key indicators are showing sizable increases in measures of inflation expectations.
For many, the speed at which inflation has accelerated has been the most eye-catching development. In the United States, April's blowout consumer price index or CPI boasted the largest gain in core prices in nearly 40 years.
Some of the upward moves, such as a rise in airline fares and hotel prices, pointed to rebounding demand and a return to pre-pandemic price patterns. But other increases had the imprint of deepening bottlenecks-most notably, used car prices were up sharply as the chip shortage constrained new car production and pushed up used-car demand.
In response, 10-year US inflation break-evens moved to fresh cycle highs. Much of the concern is focused on the next few years, but longer-term inflation expectations have moved up as well.
The CPI growth continued in May and came in at 5 percent year-on-year, the fastest pace in nearly 13 years, according to the US Bureau of Labor Statistics.
Such developments are not unique to the US. Recent data have highlighted the global nature of these pressures, as commodity markets have tightened appreciably. The pandemic has seen consumers substitute away from services toward goods. And the production of these goods is stretching commodities suppliers. This is true in far-flung sectors ranging from toys to tech.
In tandem, the global economy is bouncing back with surprising vigor, and this has caught some commodity producers flat-footed. More broadly, rising demand for goods has driven supply-chain bottlenecks, as producers have desperately sought to keep up. Surveys continue to show increased backlogs and slower delivery times, suggesting these bottlenecks have only intensified in recent months.
For Asia, as a key goods-producing region, these developments have translated into sharp and broad-based increases in producer prices. This move is particularly notable when contrasted with the historically soft readings during the depths of the pandemic.
Even so, the pass-through of rising producer prices into CPIs is still in its early stages. In recent months, consumer prices in several of these countries have shown the imprint of higher oil prices, but only in China (and perhaps South Korea) have consumer prices posted a broader acceleration.
China's CPI inflation has clawed its way back above zero, with airfares recording a sizable bounce. The country's CPI grew by 1.3 percent on a yearly basis in May, up from 0.9 percent in April and marking an eight-month high, with the prices of airline tickets, gasoline and diesel all rising by more than 20 percent from a year earlier, according to the National Bureau of Statistics.
But stepping back, we see the evolution of global inflation through the pandemic as broadly driven by shifts in relative prices more than across-the-board increases in prices.
These shifts started last year with a collapse in global core services inflation, which pre-COVID-19 was averaging 2.5 percent, before being decimated by the lockdowns. The shift in relative prices also affected global core goods, where inflation rose from 1 percent pre-COVID-19 to nearly 2 percent during the pandemic.
An important question is how inflation will revert as the recovery gains steam. The rebound in services demand is likely to push services inflation back toward its pre-pandemic pace.
Evidence of this has been seen in the recent US and Chinese CPI numbers. The prices charged by the services sectors of education, culture and entertainment increased by 1.5 percent in May, outpacing the headline growth in consumer prices of 1.3 percent, the NBS said.
In addition, the broad "income effects" associated with the global recovery mean that the demand for goods (and their prices) should remain solid. Indeed, the upside seems particularly pronounced for Chinese households, as the rebound in consumption has significantly lagged the industrial sector. The result of all this is likely to be more inflation in the near term.
As the year progresses, however, we expect that supply will catch up with demand, and bottlenecks in global commodities and other goods markets will be resolved. Complementing this dynamic, the rebound in services prices is likely to be self-limiting. The demand for services will not rise indefinitely. And, if anything, it may be a notch softer than what was seen before the pandemic as economic activity shifts toward virtual activities.
Over time, deeper structural factors are likely to reassert themselves, restraining aggregate demand and keeping inflation in check, as before the pandemic. These include aging global demographics, elevated debt levels, and the onward march of technology and innovation. Accordingly, we see price pressures gradually easing later this year and early next year.
The global inflation story is one that we will no doubt revisit often in coming months, and we're cognizant of the factors that could sustain inflation for longer than we anticipate.
Nevertheless, we expect that the current frenzy of inflation pressures will largely abate. Over time, the economic environment is likely to resemble what we saw before COVID-19 erupted, rather than one where the pandemic has launched a new paradigm of persistently elevated demand and higher inflation.
The views don't necessarily reflect those of China Daily.
The writer is chief economist and head of global macroeconomic research at PGIM Fixed Income, a global asset manager. Sheets was the undersecretary of the US Treasury for international affairs and previously held positions with the Federal Reserve Board.