Musical spotlights stories of four Beijing women
Share - WeChat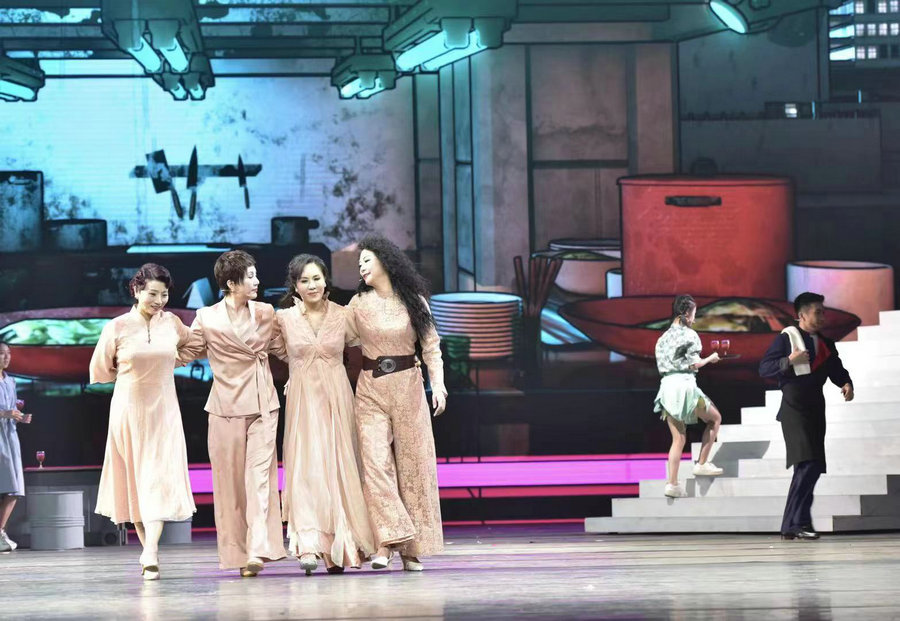 Beijing Story, a Chinese musical centering on four middle-aged Beijing women living in hutong, premiered in the capital on June 19.
Directed by Guo Zhen, a professor of the China Conservatory of Music, composed by Liu Sijun and written by scriptwriter Li Ya'nan, the musical tells stories about Beijing people of different generations, their lives and their romances.
Lin Ping, Wang Ying and Zhu Hua and other singers perform in the musical.
Supported by the Beijing Culture and Arts Fund, it took the creative team three years to complete the musical.
It features a diversity of music styles, such as bel canto, pop, and jazz. A 40-member orchestra performs live. Music elements, such as sanxian (a three-stringed plucked instrument) and jingyun dagu (storytelling in Beijing dialect with drum accompaniment), are combined in the songs.