Over 1 billion vaccine doses administered nationwide
Share - WeChat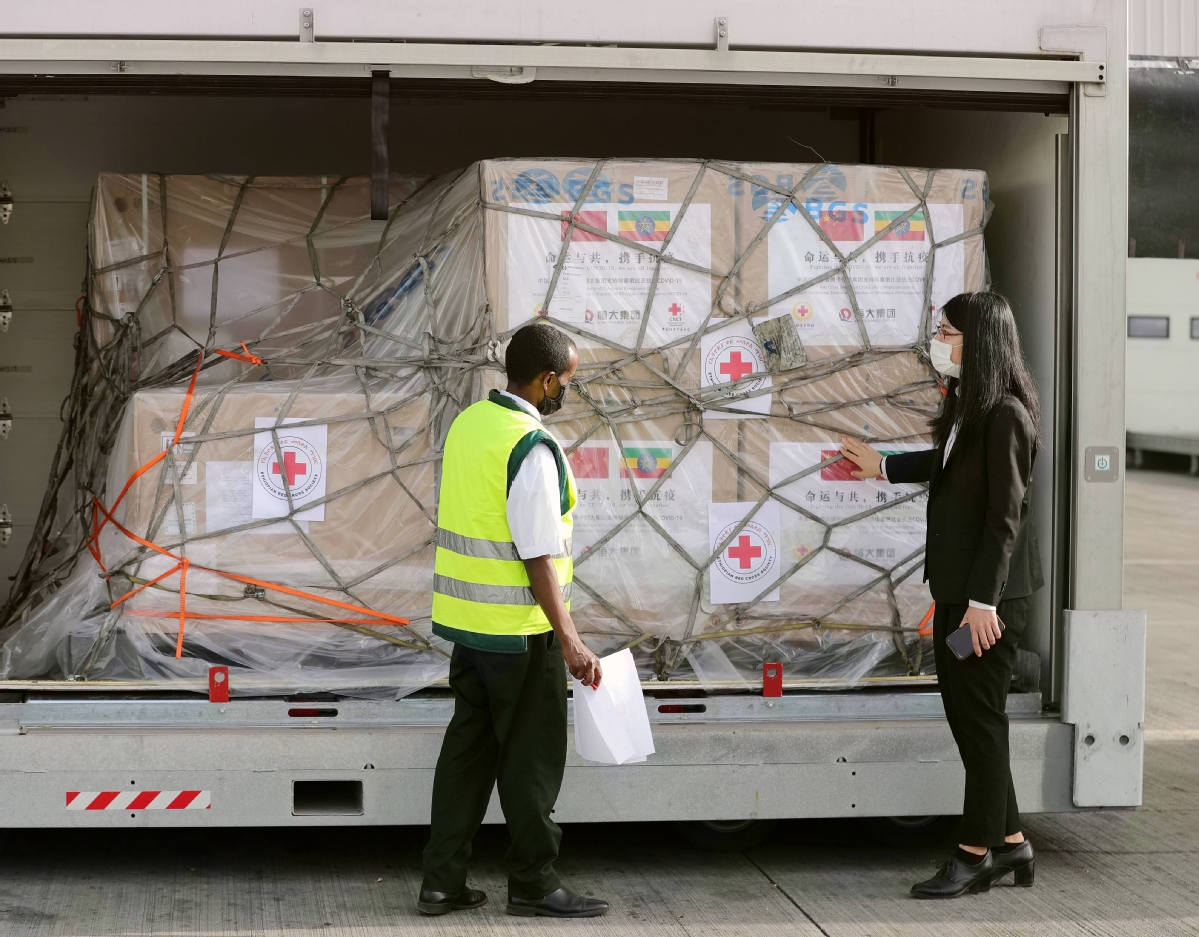 China had administered over 1 billion doses of COVID-19 vaccines as of Saturday, achieving another milestone toward building herd immunity by the end of this year, data from the National Health Commission shows.
About 20.2 million doses were administered on Saturday, bringing the total number of doses given nationwide to 1.01 billion, the commission said on Sunday.
Over the past week, China has given about 20 million vaccinations daily, up from around 4.8 million doses per day in April and nearly 12.5 million daily doses in May. Currently, the country is capable of administering 100 million doses in about six days, commission data shows.
Health officials and experts have estimated that China, with a population of 1.41 billion on the mainland, needs to vaccinate about 80 percent of its total population to establish herd immunity against the virus, which is expected to be achieved by the end of this year.
The Beijing government said on Wednesday that it had fully vaccinated 80 percent of the city's residents aged 18 or above, or 15.6 million people. The capital is the first metropolis in China to announce reaching the critical threshold.
Ivan Watson, a CNN correspondent based in Hong Kong, said during a broadcast on Friday that the surging inoculations are "an example of how China's top-down management of its healthcare system can deliver", in addition to its assertive action in stemming local outbreaks, such as swiftly locking down neighborhoods and launching mass testing.
However, the 1-billion-dose milestone is not to be mistaken with the number of people completing full vaccination regimes. Among the four vaccines approved for public use in China, two of them require two shots, one requires three doses and the other is a single-dose vaccine.
Wang Huaqing, chief expert in immunization planning at the Chinese Center for Disease Control and Prevention, said 1 billion people should be fully vaccinated to build herd protection. As of June 10, about 622 million people had received at least one dose.
While China is speeding up the pace to achieve herd immunity, it has also striven to assist the global fight against the pandemic.
Zoltan Kis, a chemical engineer at Imperial College London in the United Kingdom, said during an interview with the scientific journal Nature that China's vaccine production capacity could play a significant role in meeting global demand, and mark "a huge step in reducing the healthcare and economic burden" of the pandemic.
As of early June, China had donated vaccines to over 80 countries and exported doses to more than 40 nations.
Li Xingqian, head of the Ministry of Commerce's Foreign Trade Department, said during an earlier interview that China had decided to send a shipment of 10 million doses to COVAX, a WHO-led international campaign for equitable access to coronavirus vaccines globally.