Japan eases curbs before Olympics
Share - WeChat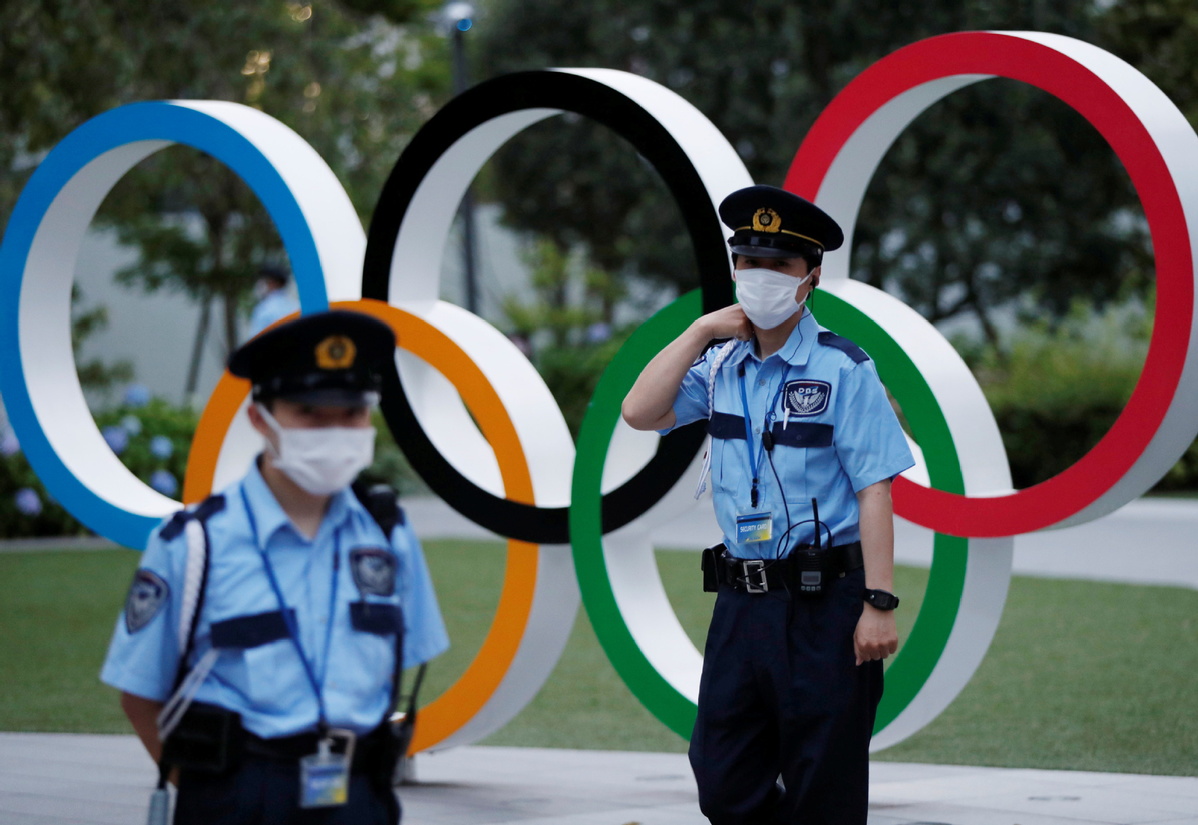 Japan on Thursday decided to lift its state of emergency across most areas while keeping some restrictions, including those on spectator numbers at big events, to enable the final preparations for the delayed Tokyo Olympic Games, which are set to begin in just over a month.
From Monday, nine places including Tokyo and Osaka will end the COVID-19 state of emergency, Japanese Prime Minister Yoshihide Suga said. He added that a quasi-emergency measure will be implemented in seven of those areas except Okayama and Hiroshima until July 11 to prevent a rebound.
After the announcement, Okinawa will be the only prefecture to remain under the state of emergency as its hospitals are pushed to the limit by COVID-19 patients.
"The number of infections nationwide has been declining since mid-May and the situation in terms of hospital beds is steadily improving,"Suga told a news conference. "On the other hand, in some regions, there are signs that the fall in the number of infections is slowing."
Most populated areas in Japan had been put under a state of emergency since late April, struggling to curb a fourth wave of infections with more contagious variants and seriously ill patients straining hospitals in Tokyo, Osaka and other metropolitan areas.
Thursday's announcement came as daily cases in Japan eased to an average of 1,625 in the past two weeks from over 7,000 at one point in May.
It also came despite concerns by some medical experts and the public over the potential risks of holding the Olympics, which Suga insisted will be "safe and secure".
Quasi state of emergency
Under Japan's quasi state of emergency, restaurants will be allowed to serve alcohol before 7 pm but will still be asked to close by 8 pm.
Spectators at large events such as sports games and concerts will be limited to 10,000 in prefectures where the state of emergency has been lifted. Local media said an attendance cap is also under consideration by the government for the Tokyo Olympics.
Kyodo News said a decision on spectator limits is set to be finalized at a meeting as early as Monday by the Games' organizing committee, the Tokyo metropolitan government, and the international Olympic and Paralympic committees.
The news agency said the organizing committee will stop selling more tickets and will hold a lottery for current ticket holders for some events to determine who can enter the venues.
Foreign spectators have been barred from the Games and the Japanese government promised to decide by the end of this month whether to allow domestic spectators.