Stay-at-home economy drives surge in sales of certain foods across China
Share - WeChat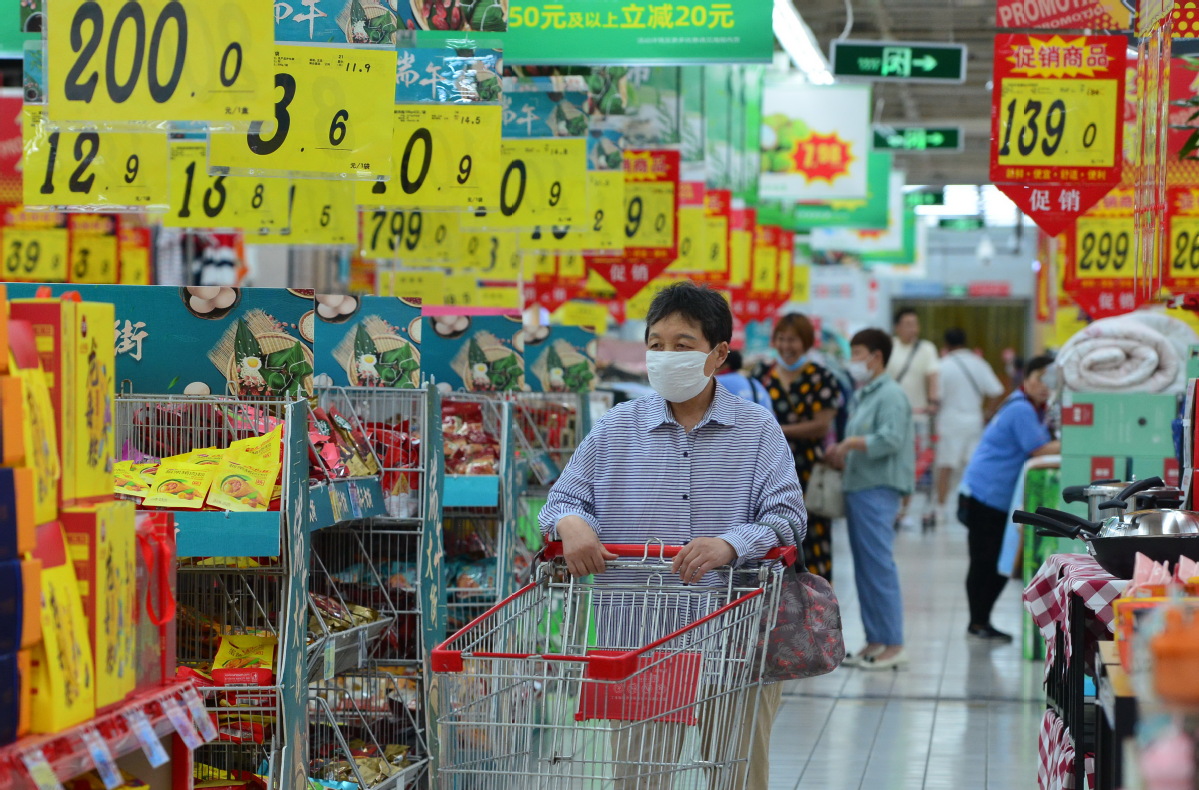 The stay-at-home economy, which encourages more kitchen cooking and frequent snacking, as well as a rapidly growing embrace of e-commerce, has been a crucial driver of sales of cooking sauces, sausages and soft drinks in China, according to an industry survey.
Consulting firm Kantar's 2021 Asia Brand Footprint rankings, which was published on Wednesday, said more market penetration into lower-tier cites last year fueled sales among the fastest-growing brands, with many seeing double-digit growth in "consumer reach points"-a metric measuring the number of households reached.
More at-home dining occasions, a practice gradually formed amid the COVID-19 pandemic, have led to sales spikes in leading cooking sauces such as Chu Bang and Haday, said the report. Jinluo and Shuanghui have also seen increased demand for sausages, which provide a convenient at-home high-protein option.
The survey found that snacking occasions at home were also on the rise, which benefited the carbonated soft drinks and snacks categories, including brands such as Coca-Cola, Pepsi and Lay's.
Jason Yu, managing director of Kantar Worldpanel Greater China, said: "The pandemic brought unprecedented disruptions and opportunities to FMCG (fast-moving consumer goods) players. Finding more shoppers remains key to growth. True winners are those who are brave enough to embrace the 'new normal' and are able to tap into new consumer demand and innovate to create new growth levers."
For example, the Chinese market continues to lead the recovery by volume in the first quarter, ahead of 2019 results and with foot traffic almost back to pre-pandemic levels for global beverage giant Coca-Cola.
"In China, we've used digital campaigns to harness consumer data to drive traffic and incidents leading to incremental growth," said James Quincey, chairman and CEO of The Coca-Cola Company, during an earnings call.
"We're using machine-learning and AI tools to stay on top of rapidly evolving consumer trends and identify emerging needs. Our dedicated digital transformation structure is leading to strong online-to-offline growth," Quincey said.
Kantar's annual Brand Footprint study is based on research from consumers from across the world and tracks more than 22,900 brands across beverages, foods, dairy, health and beauty, and household products.
The report has found that last year local FMCG continued to lead the country's Top 10 most popular brands, with dairy brands Yili and Mengniu atop the list, followed by instant noodle giant Master Kong in third.
The report attributed growing awareness of the health benefits of dairy and eggs to surging sales of such goods in the country.
"This (rising focus on physical health and wellness) has enabled Yili and Mengniu to attract more than 1 billion 'consumer reach points' each," said the report.
In Asia, shopping habits have been shaken up by lockdowns and new consumer concerns around health and the environment with a significant impact on the fortunes of FMCG brands.
These new patterns of behavior helped boost sales of bulk-packaged goods, in part to avoid repeat trips to crowded supermarkets. In Indonesia, for instance, large packs of liquid body wash were bought by 3.8 million more households in 2020, while drinking water sold by the gallon was bought by 4.5 million additional households.
The fastest-growing brand in the region, and also globally, was floor and surface disinfectant Dettol, up 41 percent year-on-year in 2020, reflecting the increased desire among consumers to keep domestic spaces clean and germ-free during the pandemic.