Insurance program helps cover damage by roaming elephants
Share - WeChat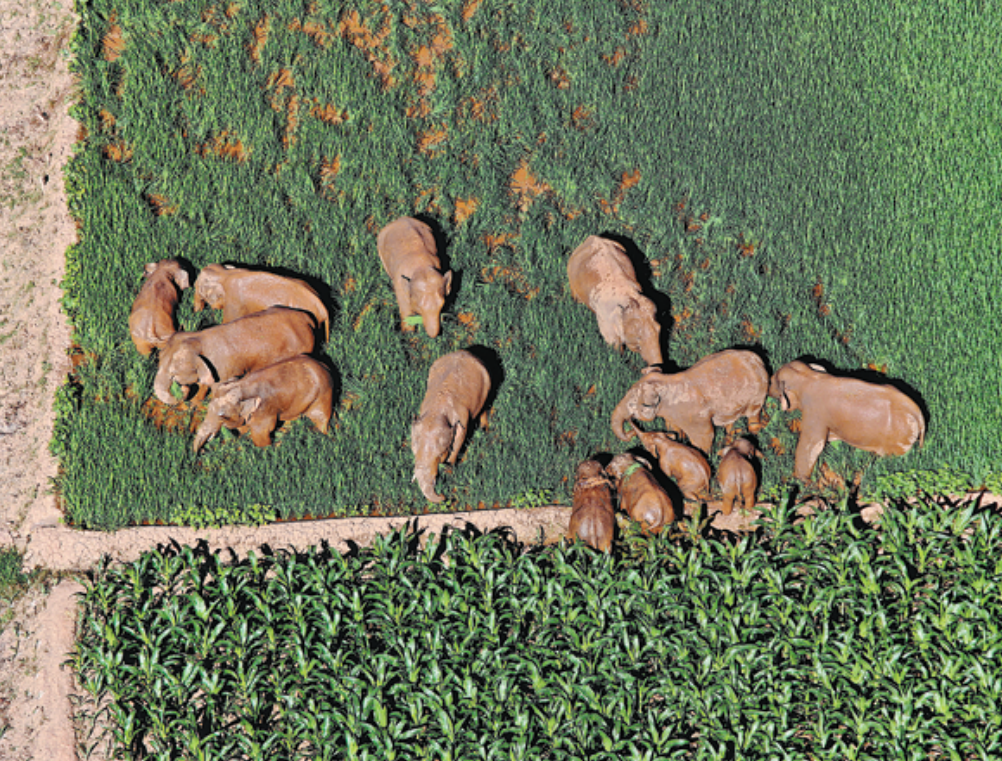 The baby elephant was so small that it didn't yet know how to swim, but it didn't hesitate to join others from its roaming herd in Yunnan province when they walked into a fishpond.
Apparently to prevent the baby from being submerged, the adult elephants made great efforts to lower the water level by destroying the banks of the pond.
They succeeded, but most of the fish in the pond died, resulting in a loss to the fishpond's owner of about 5,000 yuan ($775).