Cautious Biden-Putin summit avoided 'hostility'
Share - WeChat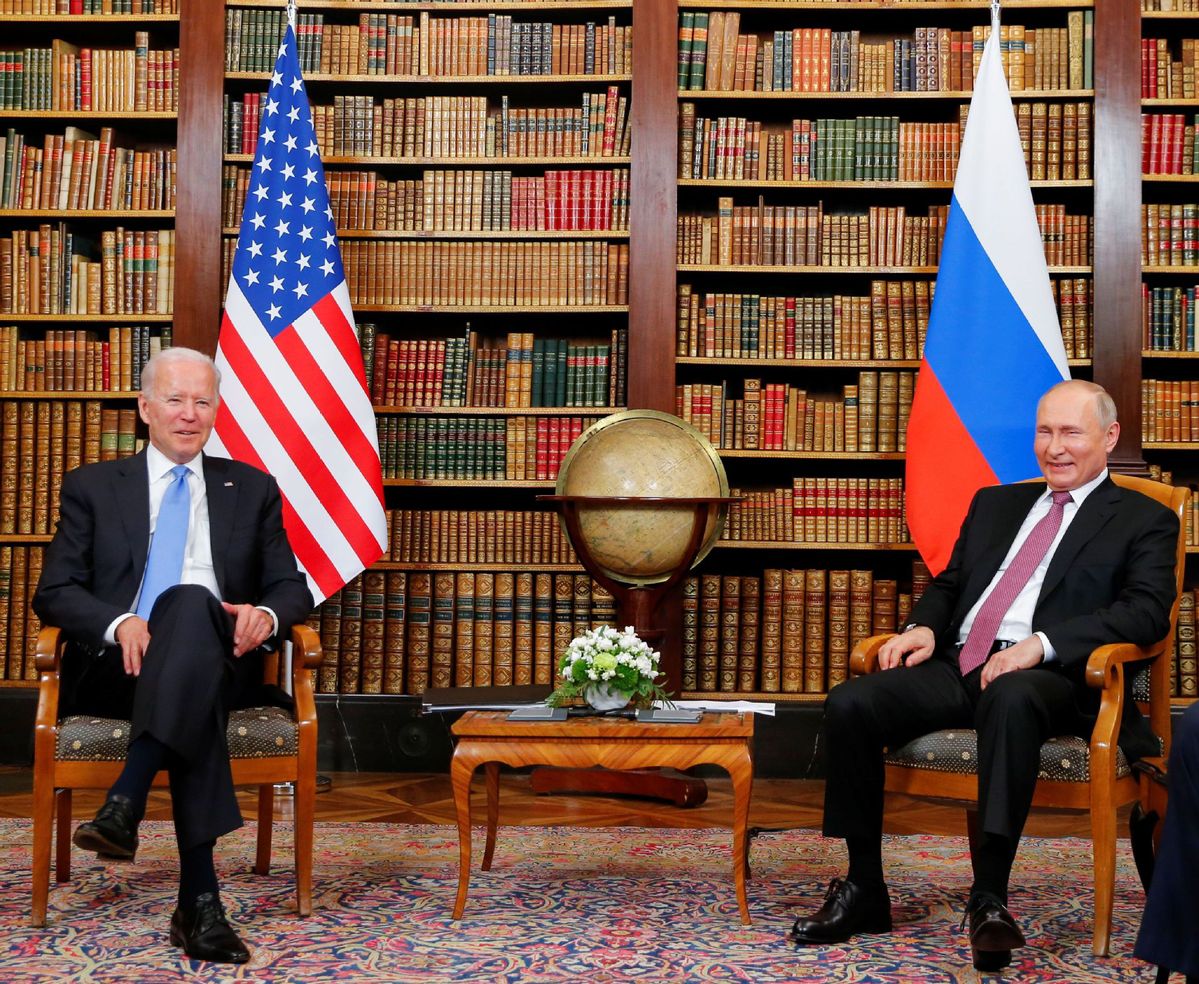 US President Joe Biden and his Russian counterpart Vladimir Putin called their Wednesday summit in Geneva "positive" or at least bearing "no hostility", with Washington framing it as a foreign policy win, but experts said it might be "months" away to know if the meeting was a success.
The three-hour sit-down at an elegant villa on the shores of Lake Geneva wrapped up a few hours earlier than what White House officials had previously indicated. It was followed by a solo press conference instead of a joint one but was capped by a joint presidential statement on strategic stability.
"I think the most important takeaways from the summit concern atmospherics and process rather than substance," Cal Jillson, a political scientist and historian at Southern Methodist University in Dallas, told China Daily.
The meeting was about showing two seasoned leaders sorting through a host of issues looking for a few in which they might share enough common interests and goals to begin serious work, he said.
"Both sides have agreed to re-staff their embassies and begin discussions around climate change, arms control and cybersecurity. It will be months before we know anything concrete about progress," Jillson said.
Commenting on the tightly controlled optics of the meeting, Jillson said Biden did not want anything awkward at a joint press conference detracting from the image of "serious men involved in serious talks".
Biden called his first face-to-face with Putin "good, positive", a session that Putin also said exhibited "no hostility", but was "very efficient", aimed at achieving results including pushing back the frontiers of trust.
But ringing through the summit were at least muffled warnings, in addition to rebuttals and denials.
In his opening remarks, for example, Biden said that he expected Washington and Moscow could "establish a predictable and rational way in which we disagree — two great powers".
"The West believes that the Russian policy is unpredictable. Well, let me reciprocate. The US withdrawal from the ABM (Anti-Ballistic Missile) Treaty in 2002 wasn't predictable," Putin said at a press conference after the summit.
He cited US attacks in Afghanistan and the existence of the Guantanamo Bay prison as examples to counter US criticism on Russian human rights, an issue that along with cyberattacks, top Washington's long list of allegations against the Kremlin.
"One single strike can kill ... (about) 120 people. All right, assuming this was a mistake that happens in a war, but shooting from a drone, (at) an unarmed crowd, clearly the civilian crowd, what is this about? How would you call that? And who's responsible for this?" Putin said.