Artist tells stories on Yellow River stones
Share - WeChat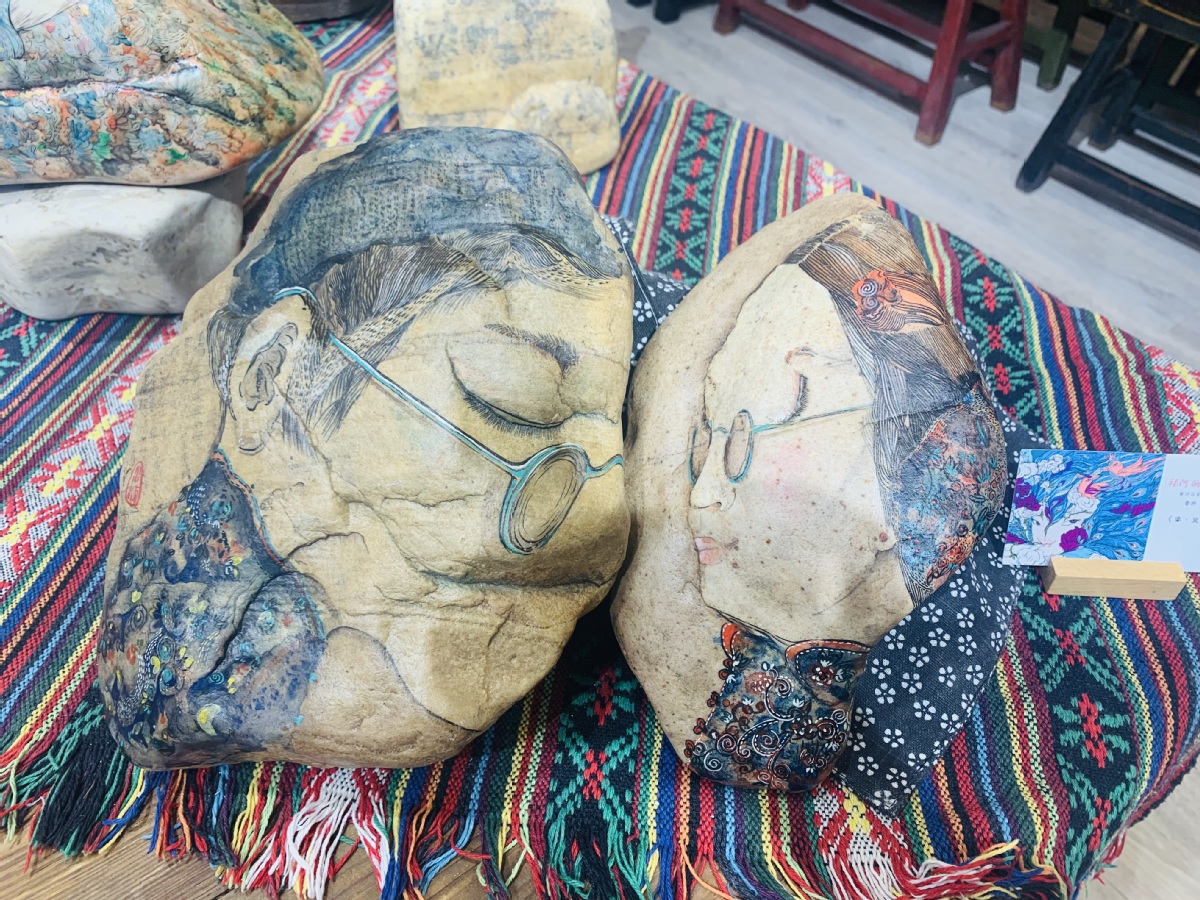 She uses different techniques, including splash ink and fine Chinese brushwork in her creations.
"I had many difficulties in the beginning, including choosing the color to use on the stone and how to avoid color fading," she said.
Early on, she created several series, including The Story of Fuhe, Gentle Autumn Wind and Warm Wind from the South. The one about Fuhe was displayed at the China International Cultural Industries Fair in 2018.
"In this series, I created seven different human characters and five elves who keep human company," Lu said. "In the future, I want to enrich the forms of drawing and try out the block painting and Chinese ink painting."