Car sales down 3% in May but CAAM cautiously optimistic
Share - WeChat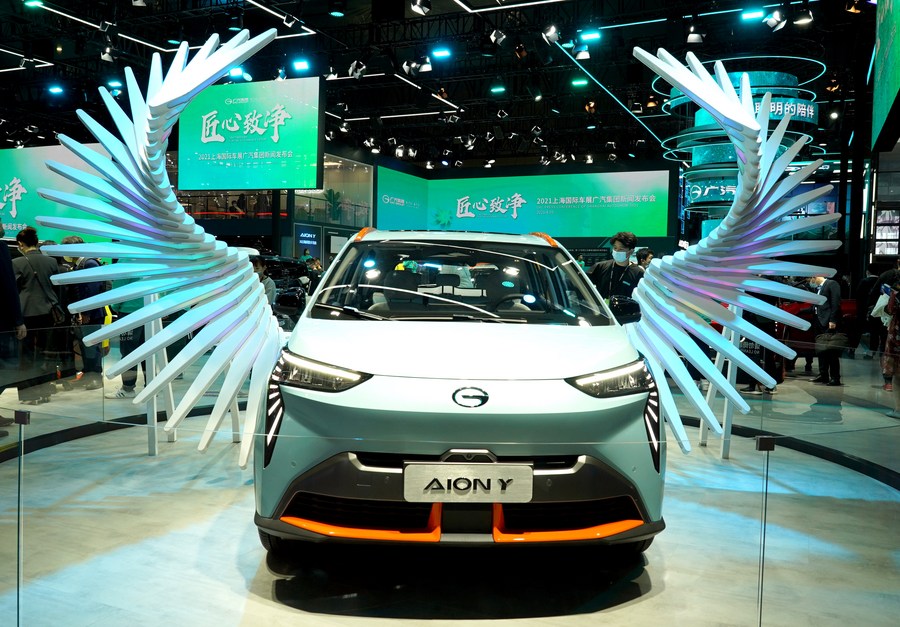 Vehicle deliveries in China fell 3 percent in May from the same month last year, but the China Association of Automobile Manufacturers said it is cautiously optimistic about the market's whole year performance.
Last month, 2.13 million vehicles were sold in the world's largest vehicle market, according to the CAAM statistics.
The 3 percent fall was the first in 14 months since April 2020, when vehicle sales started to recover from the COVID-19 pandemic.
Chen Shihua, a deputy secretary-general of the association, said the fall was primarily because of a slip in commercial vehicle sales, as some buyers adopted the wait-and-see attitude because stricter emissions standards will be introduced in July.
He said passenger carmakers were cutting production last month because of a global chip shortage and surging raw material prices, which affected overall sales as well.
But Chen said he is cautiously positive about the Chinese vehicle market's whole year performance. The association expected China's overall vehicle sales to grow 6.5 percent this year.
A total of 10.88 million vehicles were sold in China between January and May, up 36 percent from the same period last year.
Despite the dip in the overall sales in May, deliveries of new energy vehicles, including electric vehicles and plug-in hybrids, maintained their strong momentum.
The CAAM statistics show that 217,000 units were sold in the month, soaring 160 percent year-on-year.
Chinese leading electric car startup Nio delivered 6,711 vehicles in May, up 95.3 percent from the same month last year. The cumulative deliveries of the New York-listed startup's three models reached 109,514 vehicles by the end of last month.
Nio said its deliveries in May was affected by chip shortages and logistical adjustments, but it will accelerate vehicle delivery in June to make up for the delay caused last month.
The startup said it will maintain the target of 21,000 to 22,000 vehicles in the second quarter of 2021.
The China Passenger Car Association has scaled up its estimate of passenger NEV sales in China to 2.4 million this year, as the sector continues to gain momentum in the world's largest vehicle market.
Cui Dongshu, secretary-general of the CPCA, said his confidence came from the growing sales of major NEV carmakers in the country and their increased exports to overseas markets.
The CPCA's estimate was 2 million units at the start of the year and was raised to 2.2 million in April.
In the first five months, the wholesale figure of passenger NEVs in China was 860,000 units, 3.5 times the figure in the same period last year.