Craftsman keeps dragon boat afloat
Share - WeChat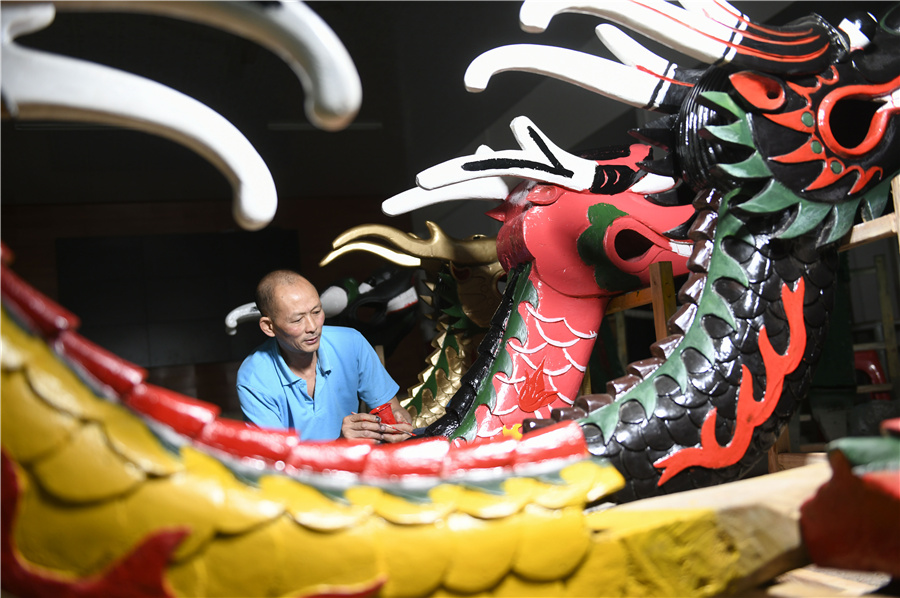 The dragon boat races are the highlight of China's annual Dragon Boat Festival. The event was celebrated as a traditional folk activity in Daoxian county, Yongzhou, Hunan province, as early as the Song Dynasty (960-1279).
The tradition of dragon boat racing in Daoxian, which was also known as Daozhou during ancient times, was listed as a National Intangible Cultural Heritage in June.
To better protect the tradition and ensure it remains alive, Daoxian's Intangible Cultural Heritage Center invited Chen Bingshou, an officially-designated inheritor of the craft of making dragon boats, to repair old dragon heads used to decorate the boats.