UK politicians unfit to discuss HK democracy
Share - WeChat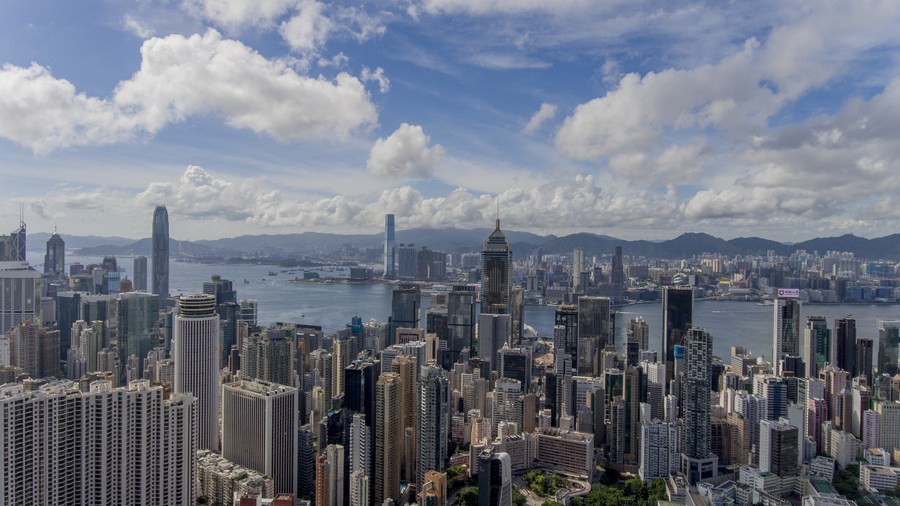 In their latest semiannual report about the Hong Kong Special Administrative Region, published on Thursday, the UK parliament said they are "particularly concerned" by the National Security Law's "steps to reduce democratic participation" in Hong Kong's political affairs.
Yes, these were their words. No joke. UK politicians are "particularly concerned by" the supposed erosion of democracy in Hong Kong — something they deprived the local people of during their 157 years of colonial rule there.
During the UK's rule, the highest leadership of Hong Kong was the viceroy, appointed by and loyal only to the British Queen. When they were sworn into office, they would not even say the words "Hong Kong".
The viceroy also appointed Hong Kong's legislative and administrative agency members without considering the opinions of local people. Furthermore, the legislative body could not independently legislate — it was more like a consultative agency to the viceroy.
During the UK's rule, Hong Kong residents had no legal nationality. They had a passport, but that passport could not even grant them free access into UK territory; In other words, Hong Kong residents were treated as "second-class citizens".
It was in 1982, after China and UK started negotiating for Hong Kong's return to its motherland, that the UK started introducing democracy in Hong Kong by establishing 18 District Councils.
It wasn't until December 1996 that Hong Kong people had an elected leader, Tung Chee-hwa, as their first Chief Executive. After 157 years, Hong Kong people finally got the chance to exercise their democratic rights.
Now Hong Kong is prospering with a democratic system. When loopholes and deficiencies are found with the electoral system, it gets improved and fixed, as accomplished by the National People's Congress Standing Committee and the Hong Kong Legislative Council this year.
There is no reason for the UK to point fingers at Hong Kong's democracy. Many people in Scotland are calling for independence, and their calls are echoed by many in Northern Ireland. Time for the UK to look after its own democracy first, and ensure these people have a better say in their parliament.
Follow the writer on Twitter: @zzxang86
Most Viewed in 24 Hours
China Views