China's UN envoy urges world uphold true multilateralism
Share - WeChat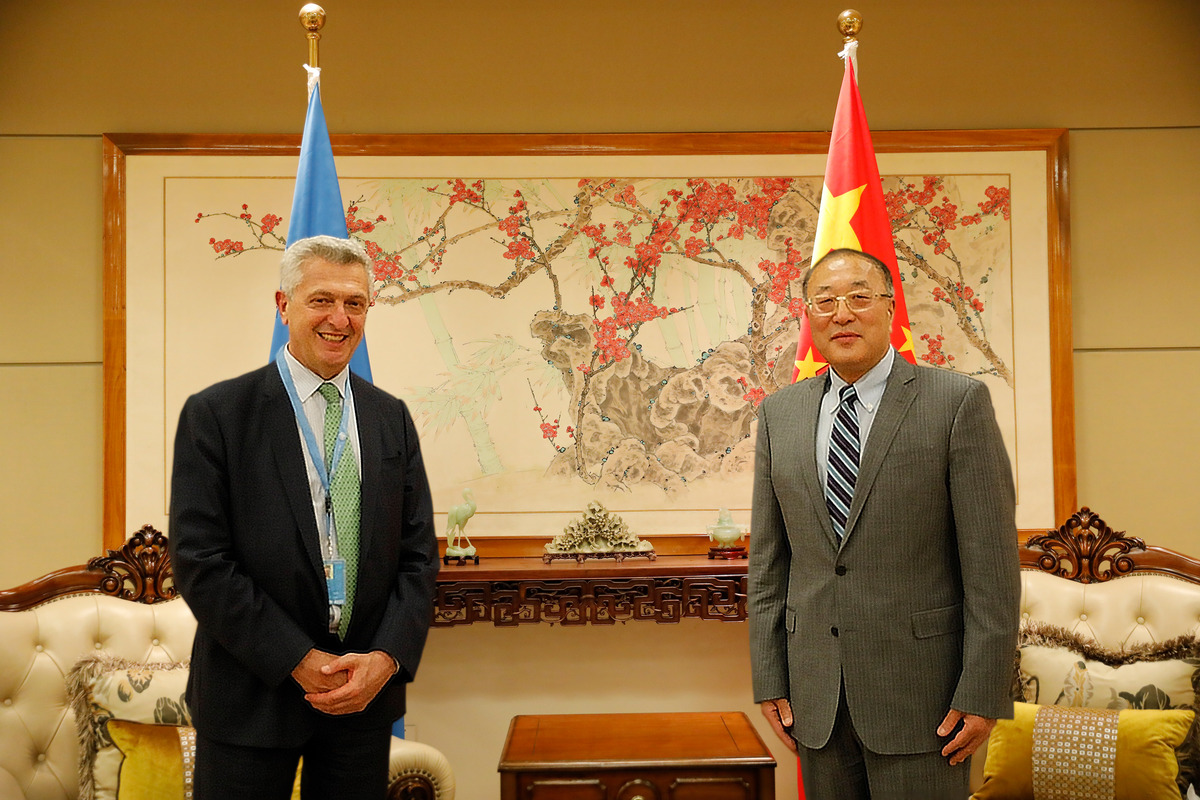 China's ambassador to the United Nations stressed on Thursday that the world needs to uphold true multilateralism in the face of global challenges.
"The world is experiencing two global crises. One is the global health crisis triggered by the COVID-19 pandemic, and the other is the multilateralism crisis caused by unilateralism," said Zhang Jun, China's permanent representative to the UN, during a meeting with Filippo Grandi, UN High Commissioner for Refugees.
The world is far from peaceful, and unilateralism has not gone far away, the envoy said. Under the guise of multilateralism, some countries engage in power politics and incite group confrontation. Their practices are even more dangerous and destructive.
"All countries should join hands to safeguard true multilateralism, oppose the politicization of humanitarian issues and unilateral sanctions," Zhang said.
China will continue to support the UN High Commissioner for Refugees and other multilateral agencies to carry out humanitarian operations and protect refugees and other vulnerable groups under the guidance of the UN humanitarian principles.
Grandi introduced the recent key works of the UN High Commissioner for Refugees. He said the COVID-19 pandemic has severely impacted refugees around the world and he looks forward to strengthening cooperation with China and others to tackle the challenges together.