New venue showcases Party's foundation
Share - WeChat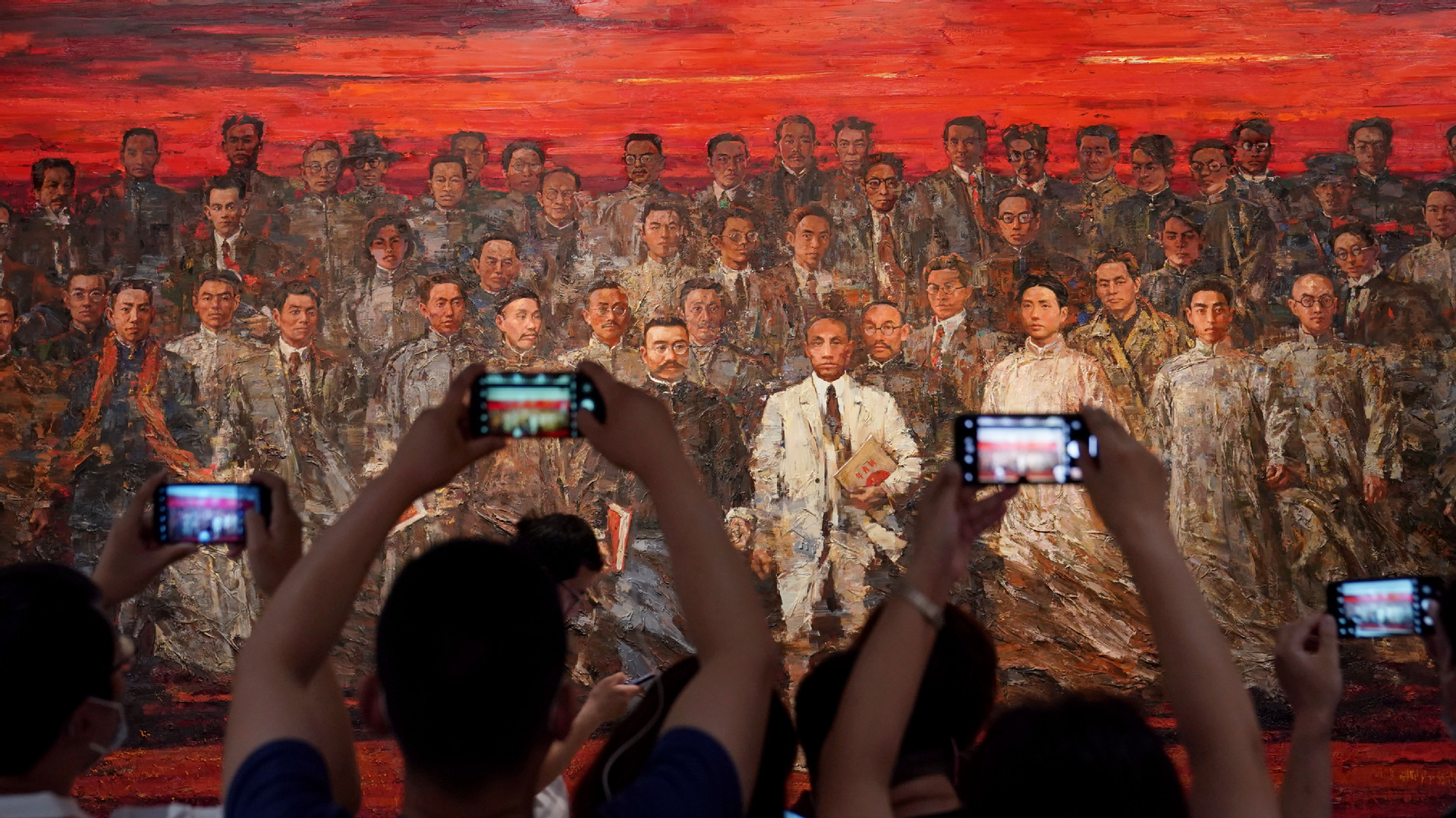 A 24-year-old guide, surnamed Zhang, who welcomes visitors to the memorial five times a day, introduces the history of the CPC to them as well as the Party's development in China over the past 100 years.
The venue has become one of the most-visited "Red tourist sites" in the city since it opened on June 3. The daily allocation of 10,000 visitors has been fully taken each day, according to the management.
"Although many visitors are familiar with the Party's history, listening to the stories behind the exhibits offers an immersive experience that cannot be matched by other ways of learning," Zhang told Shanghai news outlet ThePaper.cn.
The memorial site-a typical Shanghai house with a courtyard and stone-framed gates known as shikumen, where the party was conceived and born, is located in the former French Concession. It was transformed into a memorial in 1952, and like the new venue, is open to the public for free.
A century on, the building looks much as it did in the 1920s, and has become a landmark for the city's Red history, allowing visitors, particularly young people, to learn about the Party's past and present.
The popularity of the site rose after President Xi Jinping, who is also general secretary of the CPC Central Committee, visited it in October, 2017. The venue averaged 500,000 to 550,000 visitors a year before 2017, but arrivals rose to 1.46 million in 2019.
To mark the Party's centenary this year, the new memorial was built close to this site, with construction starting in August, 2019.
Li Qiang, Party secretary of Shanghai, said at the opening ceremony for the new venue, "This area witnessed the groundbreaking event of the Party's founding, which marked the great start of the Chinese revolution, carried the great dream of the Party, and inherited the great spirit of Party members. It's the eternal glory of the city to be the birthplace of the Party."
The city would make full use of the Party's rich resources to promote its culture and history, Li said.