EAL surges to cap on first trading day
Share - WeChat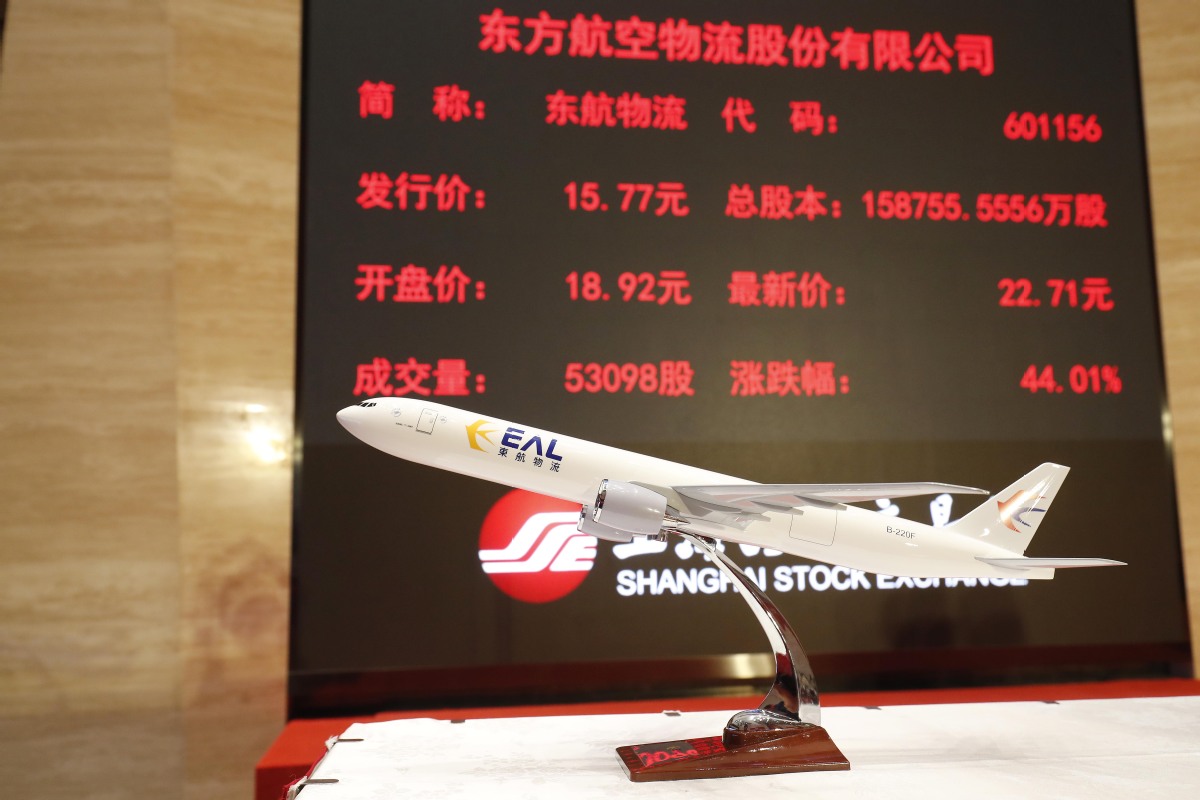 Eastern Air Logistics, the freight unit under parent company China Eastern Air Holding, soared 44 percent on its listing day and its share price reached the upper limit of 22.71 yuan ($3.55) per share at the Shanghai Stock Exchange on Wednesday.
As the first company in the aviation sector to launch mixed-ownership reform, Eastern Air Logistics has been seeking a public listing through a series of transformations.
In June 2017, Eastern Air Logistics diversified its ownership by introducing external investors and core employees, in a bid to strengthen its market competitiveness.
Thanks to its ownership reform, Eastern Air Logistics' revenue snowballed from 5.8 billion yuan in 2016 to 15.1 billion yuan in 2020,and its profit surged from 485 million yuan to 3.6 billion yuan during the same period.
Eastern Air Logistics applied for an initial public offering in June 2019,and received approval from China's securities regulator in May.
There is more for Eastern Air Logistics to accomplish after the listing. The company will launch further reforms to develop itself to become the Chinese FedEx, DHL and UPS,according to the company.